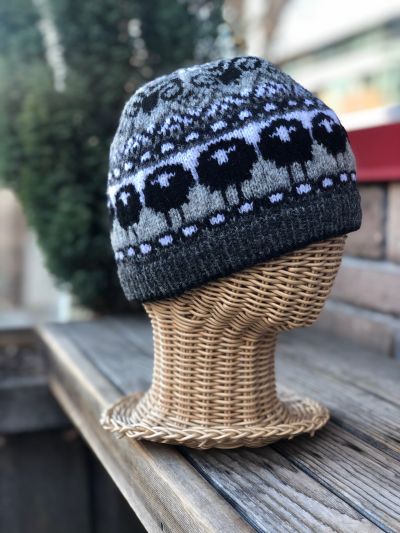 The Art of Fair Isle Knitting: Hats
Instructor:
Class Description:
©KDDandco

©Wilma Malcolmson

Our fun 3-week online zoom class will introduce knitters to the Fair Isle tradition and the techniques that define it while knitting Katie's Kep or Sheep Heid. (If there is another Fair Isle hat pattern that interests you, but is not listed above, please email the shop and the instructor will have a look at the pattern).
Please read Tips for Navigating Online Classes to prepare for and have the best possible experience with our virtual zoom courses.

Cost:
$75 plus materials
Please call (604-874-9665) or stop by the shop to register.

Materials:
All correct materials are available for purchase at Three Bags Full and can be picked up from the shop or shipped out via Canada Post.

•A copy of Sheep Heid or Katie's Kep
•For Brown/Natural Sheep Heid: 9 balls of the natural Shetland sheep shades, 2.75 and 3mm 16" circulars and 3 mm dpns
•For Black/Grey Sheep Heid: 6 balls of the J&S shades 1, 203, 27, 54, 81 and 77; 2.75 and 3mm 16" circulars and 3 mm dpns

•For Katie's Kep: 2 balls of MC and 1 ball of of each CC, 3.25 mm 16" circulars and dpns
•stitch makers, scissors, darning needle, highlighter tape
Sessions:
Array