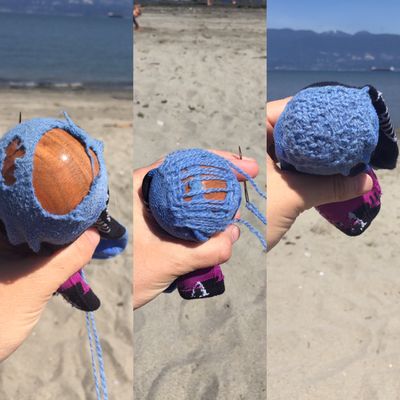 Darning and Mending Workshop
Instructor:
Class Description:
Join us for a fun virtual evening of darning and mending. In this 2 hour workshop, we will learn how to mend holes and weak points in our knitting. We will cover basic woven darning, swiss darning (a.k.a. duplicate stitch) and how to use needle felting as a darning technique.
Please read Tips for Navigating Online Classes to prepare for and have the best possible experience with our virtual zoom courses.

Cost:
$95 includes all supplies needed for mending (Canadian made darning mushroom, darning needles, yarn for darning, small amount of fibre, needle felting needle)
Please call (604-874-9665) or stop by the shop to register.

Materials:
Bring any store-bought or hand knit socks with holes or weak points, as well as other knitting you may have questions about!
Homework Swatch: Use 5 mm needles (or 4 mm needles for Chickadee yarn) and a light colour of Quince and Co. Lark or Quince and Co. Chickadee- please do not substitute yarn, as some substitutions will be too difficult to work with.
Stockinette Stitch Swatch
Cast on 40 stitches.
Row 1: Knit
Row 2: Purl
Repeat rows 1 and 2 until your swatch is 5-6" long. Bind off.
Please also bring a set of double-pointed needles with you to class in a size (or two) down from the needles you used to knit your swatch. (4 or 4.5 mm for those knitting their swatches in Lark and 3.75 or 3.5 mm for those using chickadee.)
Sessions:
Array