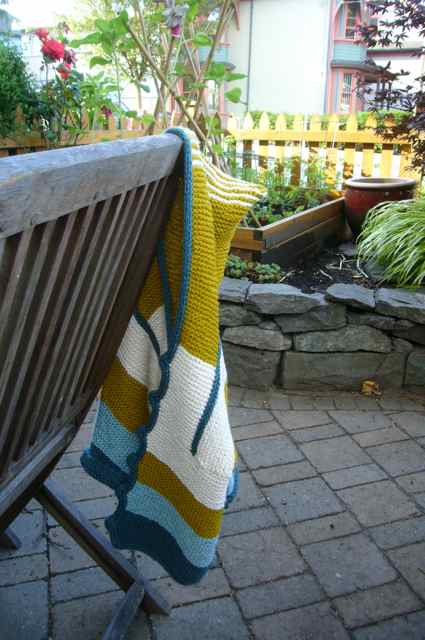 The Boy's Summer Tomten is finished (except for the buttons--we'll be making a trip to Button Button for toggles).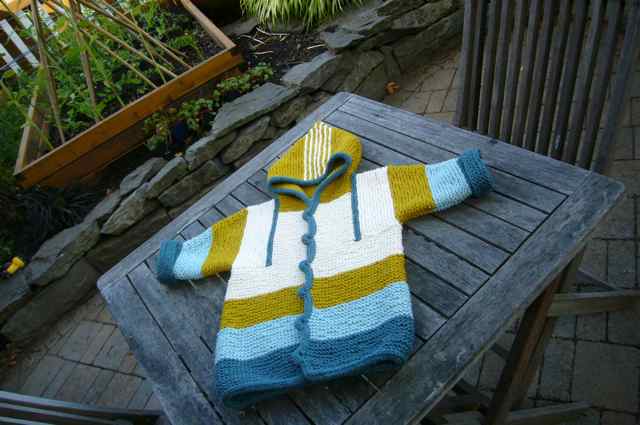 One of the best sweater patterns ever! Â Modular, near seamless, loads of squishy garter stitch. Â Go crazy with colour like we did, or knit it in a single shade with contrast i-cord trim.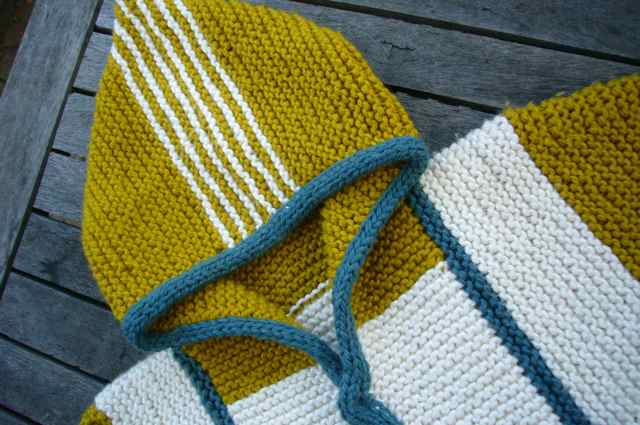 Here's a close-up of the hood-- it's knit flat with a bit of shaping in the back. Â The two rows of stitches down the center front of the hood are kept live and grafted together using kitchener stitch. Â Here's a great kitchener stitch tutorial with special instructions for grafting in garter stitch.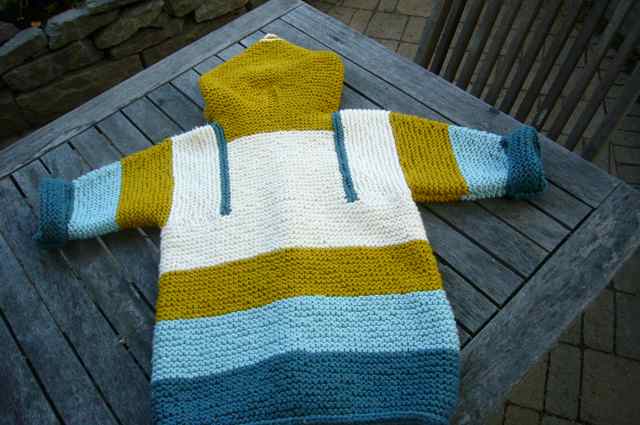 Back view showing hood shaping.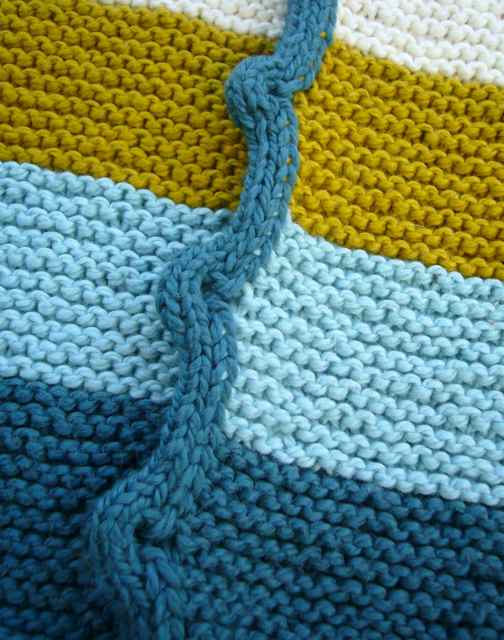 We used Elizabeth Zimmermann's applied i-cord in deep blue along the hood, front and bottom edges of our Tomten.  If you decide to knit this sweater, don't skimp on the i-cord--it 's the best finishing touch ever!  You can read Christa's notes for the i-cord trim  here on our Ravelry project page. Check back soon for pictures on The Boy (20 months) and The Girl (4 1/2).  Yes, it fits them both--the beauty of stretchy garter stitch.
---