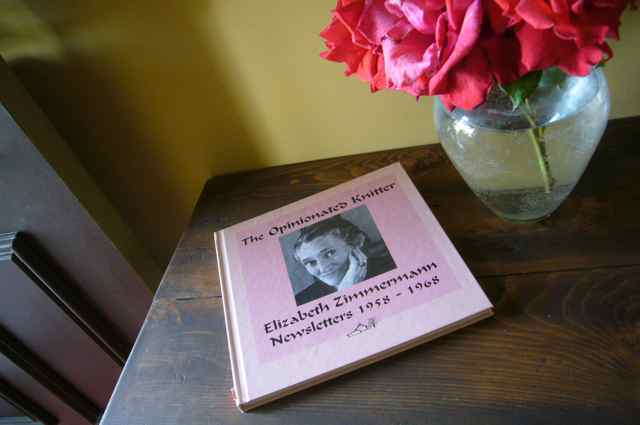 We're knitting the Modular Tomten Jacket from this classic book . . .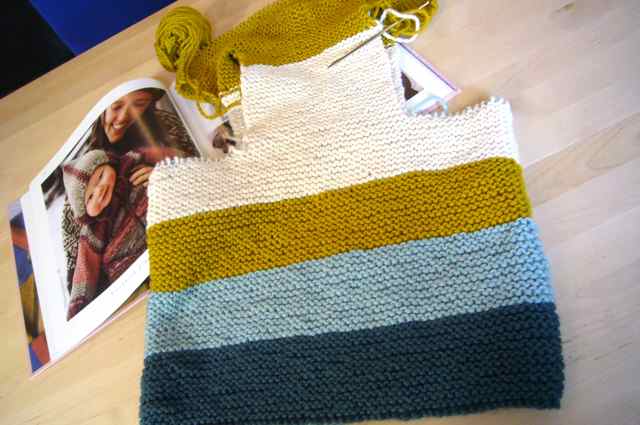 Tomten is a sweet modular jacket in squishy garter stitch with a mathematically satisfying structure--all the stitch numbers that shape the jacket are divisible by 4 and 8! Â Choose a size from baby through adult; make it in a solid or add stripes, slip stitch patterns or textures; add a collar, hood or cardigan neckline; trim with buttons, clasps or zipper; apply pockets or not . . .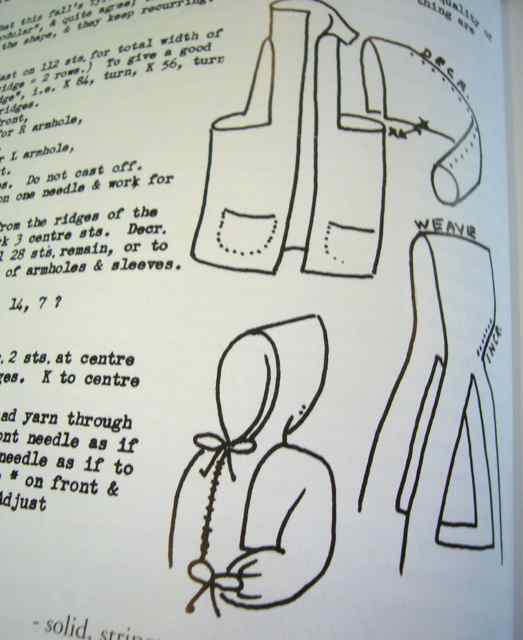 Here's Zimmermann's schematic showing the hooded version we've chosen for our Toddler Tomten.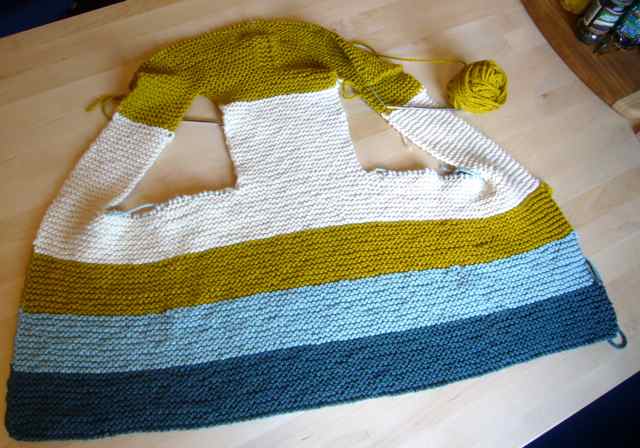 We're in the process of knitting up the 28 garter ridges that form the hood. Â Then we'll pick up and knit the sleeves and add an i-cord edging around the whole thing. Â Brilliant! Pattern: Â Modular Tomten Jacket (child) from The Opinionated Knitter by Elizabeth Zimmermann (here's the Adult version) Yarn: Â Blue Sky Alpacas Organic cotton in 4 colours