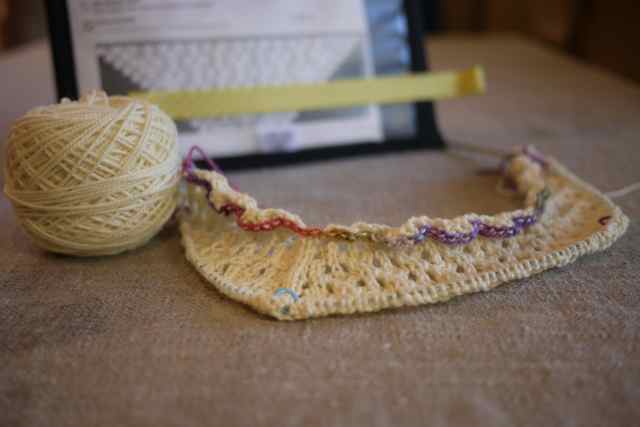 The Girl needs a new shrug and we've chosen Cornwall Park, a lacey little shrug from designer Kelly Brooker.  We're using Koigu KPM, only 2 skeins for size 7!  The coloured row is a provisional cast-on for this topdown garment.
We love the Pattern Keeper Wallet and Magnet, indispensable for following lace charts, but we use it for organizing all our knitting instructions. Â We've just ordered a new selection of fabric choices for the Wallets and Magnets, arriving soon.
We purchased the Southern Summer e-book 'cause all three patterns, shrug, hat and vest, are so cute. Â The shrug is also available as a single pattern in adult size, Lady Cornwall.
---