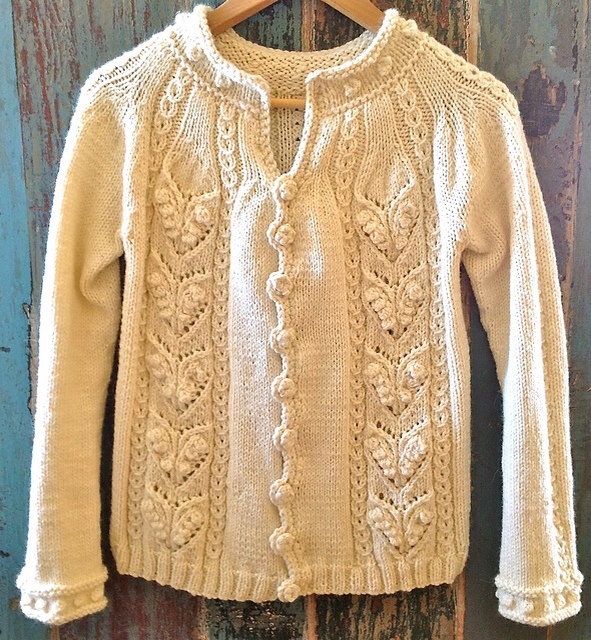 We've chosen Veronika Lindberg's
Audrey Cardigan
for one of our summer knitting projects at the cottage.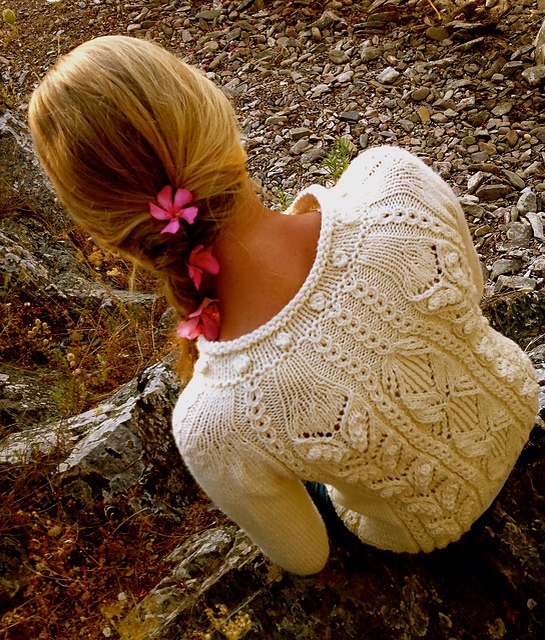 We love the fun combination of lace, cables and bobbles and the pattern is nicely presented with clear lace charts and plenty of photographic details.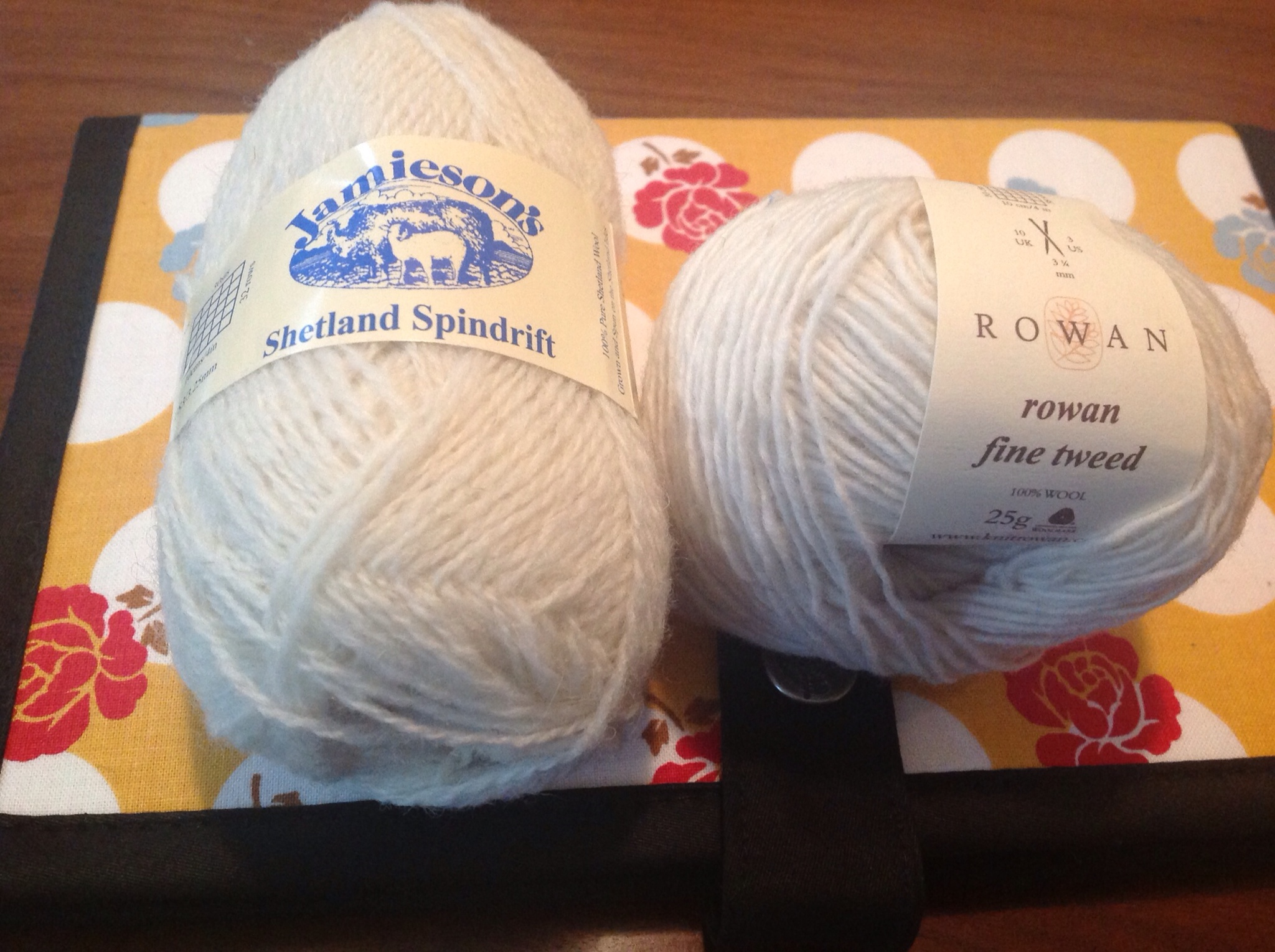 The pattern calls for a worsted weight yarn knit at 17 stitches per inch and we've decided to use a strand of Jamieson's Shetland held together with a strand of Rowan Fine Tweed. The resulting fabric combines the feathery lightness of Shetland with the soft and more textured tweed for a lovely almost cottony feeling yarn with beautiful stitch definition. Dylan is knitting her version of Audrey in a heathered lavender colour of Cascade Eco Wool. Check back soon for updates on our progress.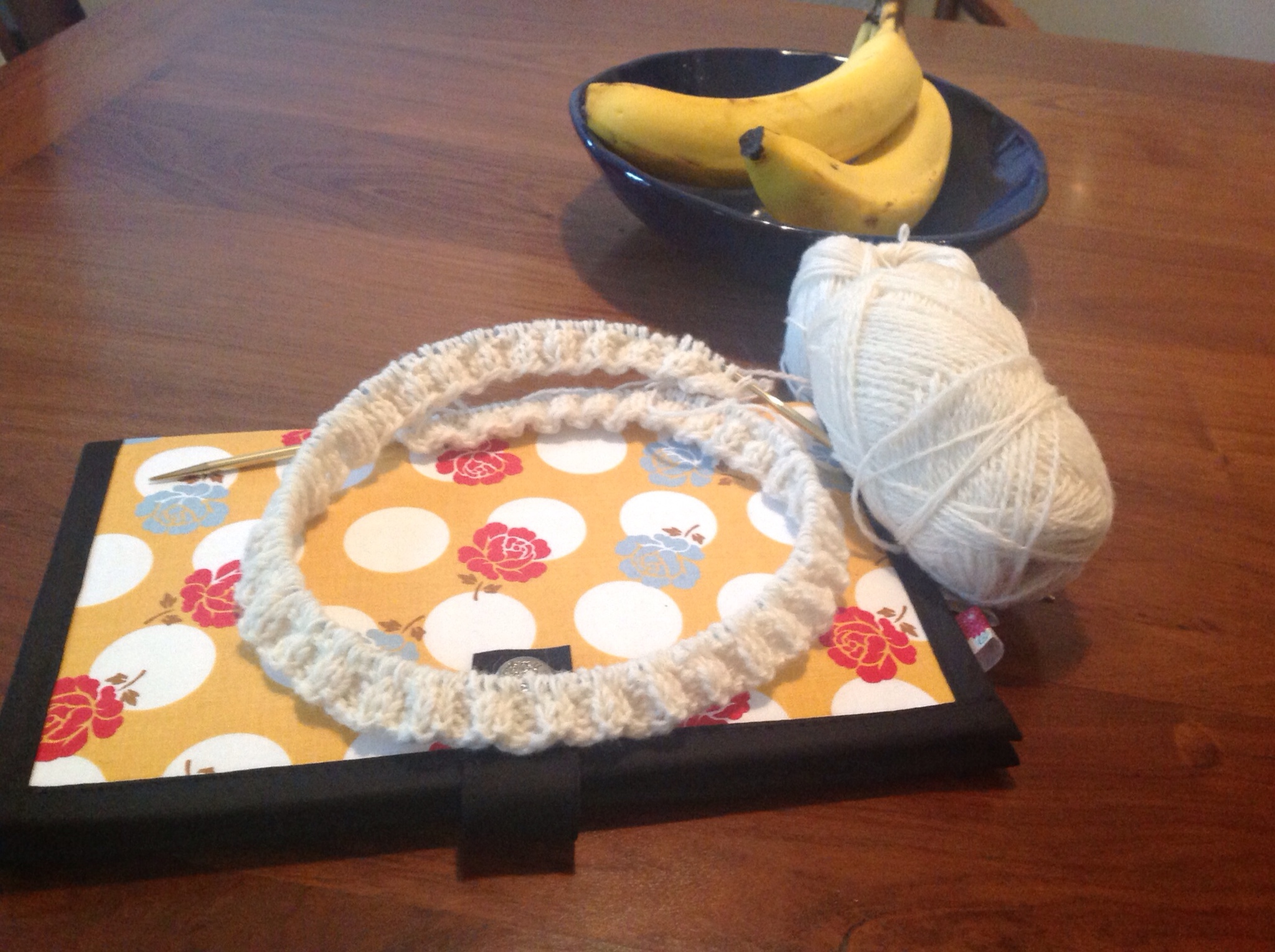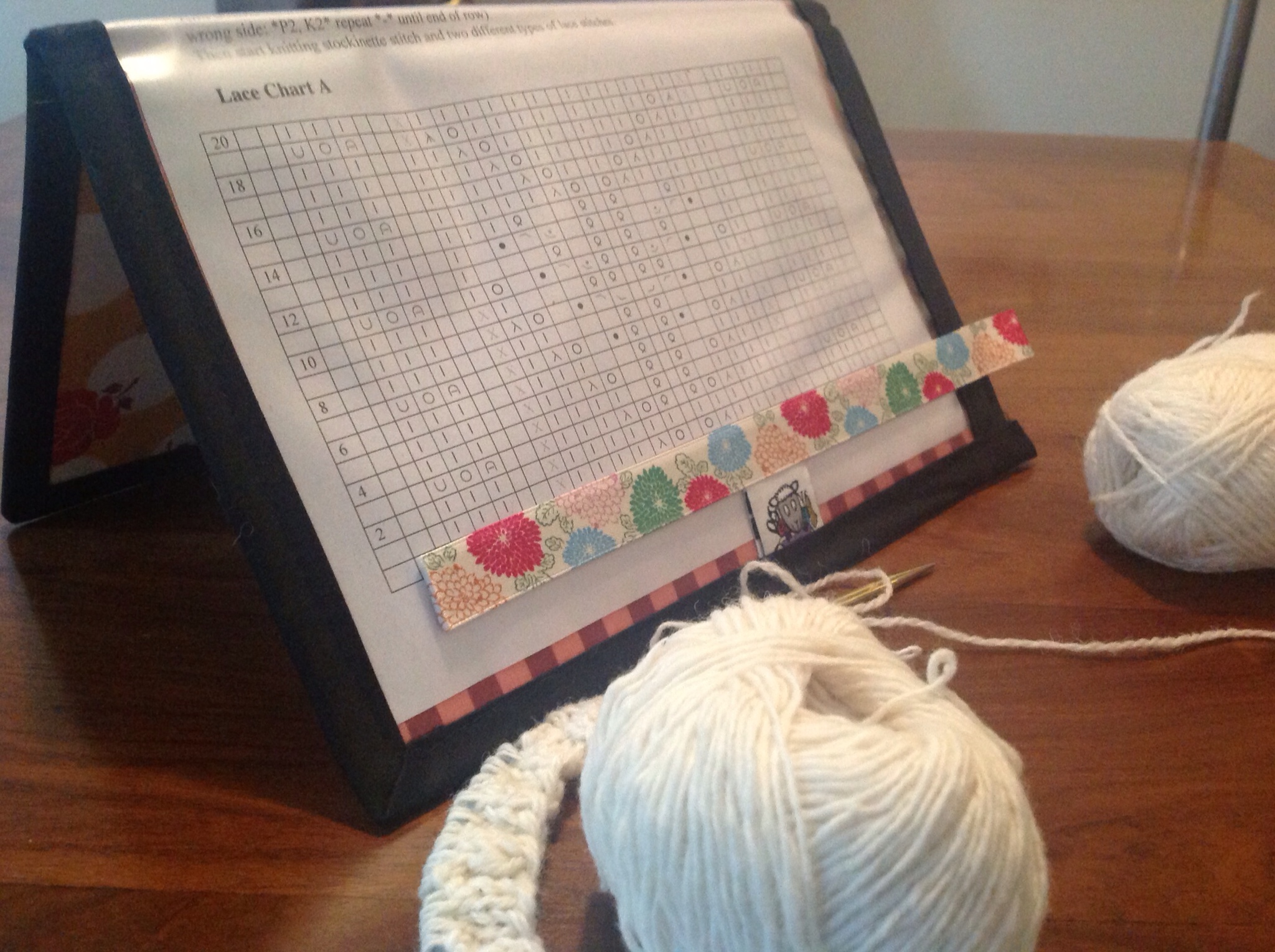 We've placed Lace Chart A on one side of the Pattern Saver Wallet with a Bookmark Magnet to mark the row . . .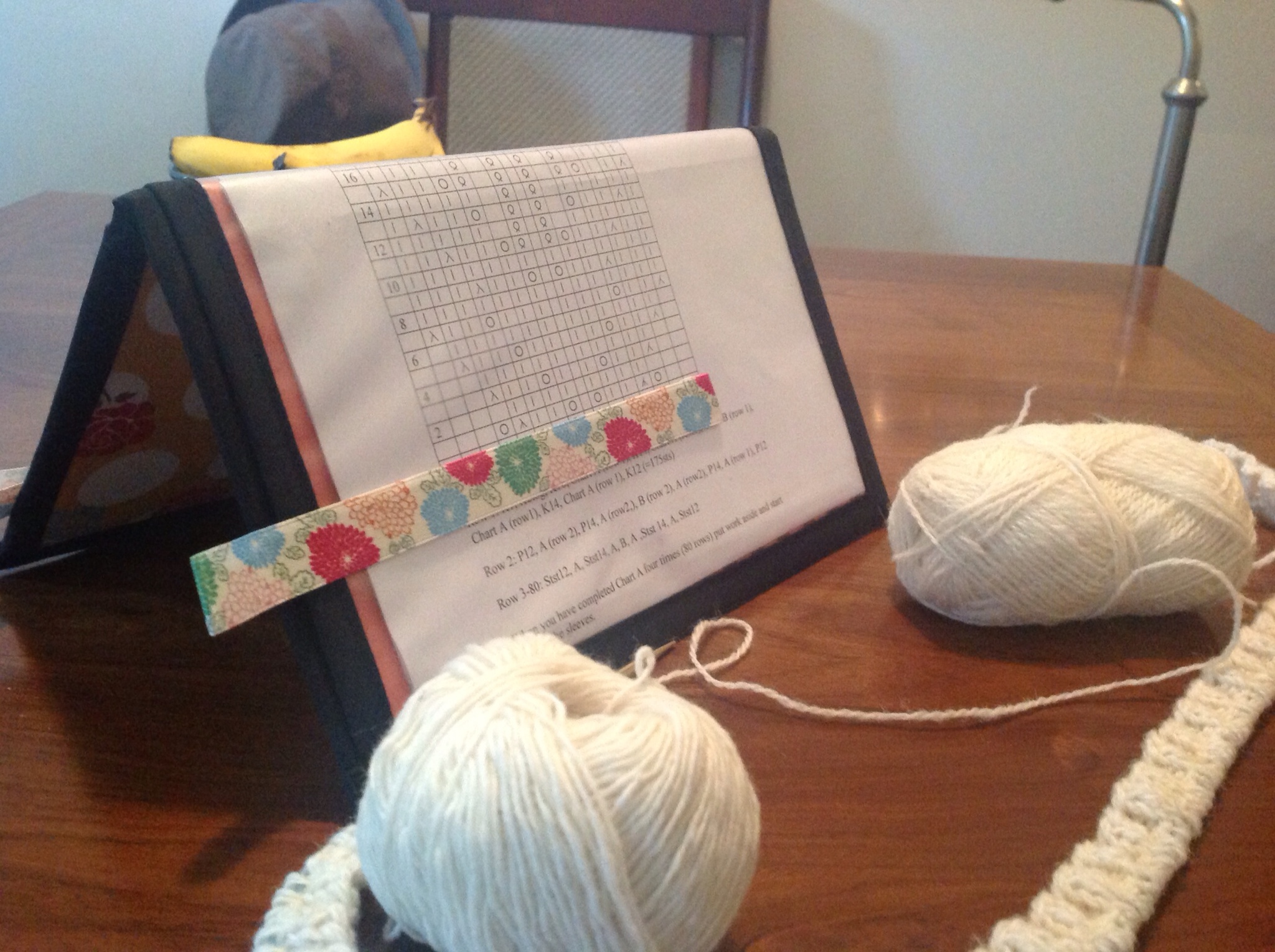 and Lace Chart B on the other side of the Wallet with it's own Bookmark. Now we'll always know our place in the pattern, simply rotating the Wallet between the two charts.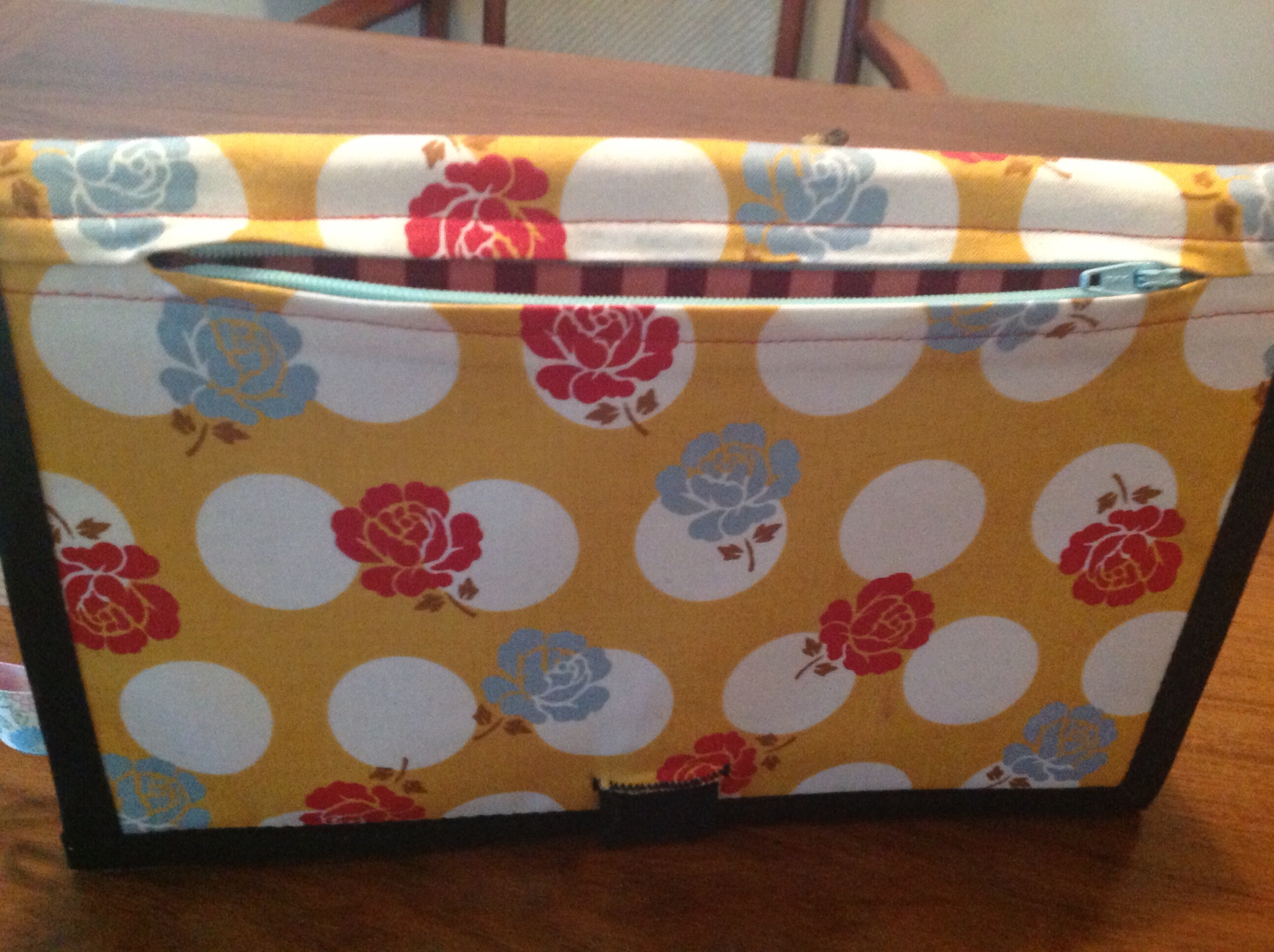 All our accessories and extra pattern pages are kept in the handy zippered exterior pouch. Organized knitting at its best!
---