Thanks, Google, for reminding us that today is Pi Day.  In celebration, we'd like to present our pi shawl, finished just in time . . .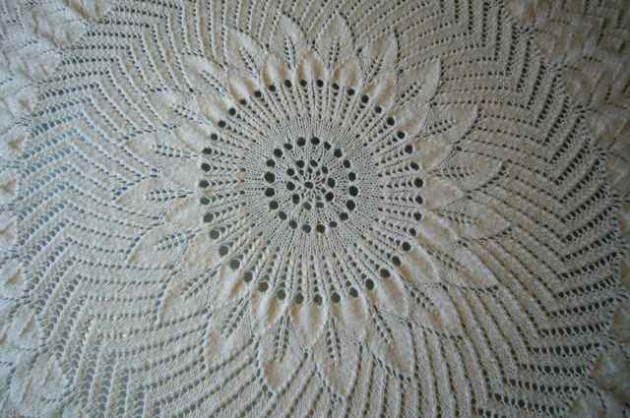 Jared Flood's Girasole, knit in Green Mountain Spinnery Alpaca Elegance.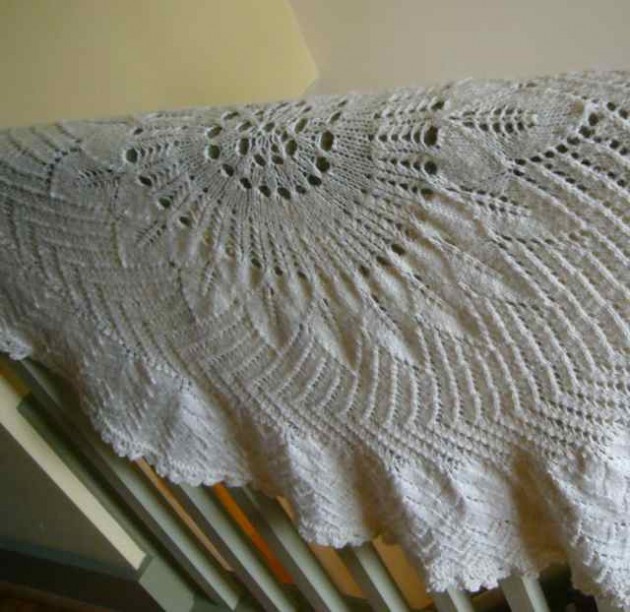 Hard to believe we started Girasole exactly one year ago, after completing our first pi.  Like many large projects, this one endured quite a few bouts of inactivity while we worked on smaller pieces, but we're very happy to have finally finished.  Ravel it here.