New Partnership with Kristin Ford
October 20, 2016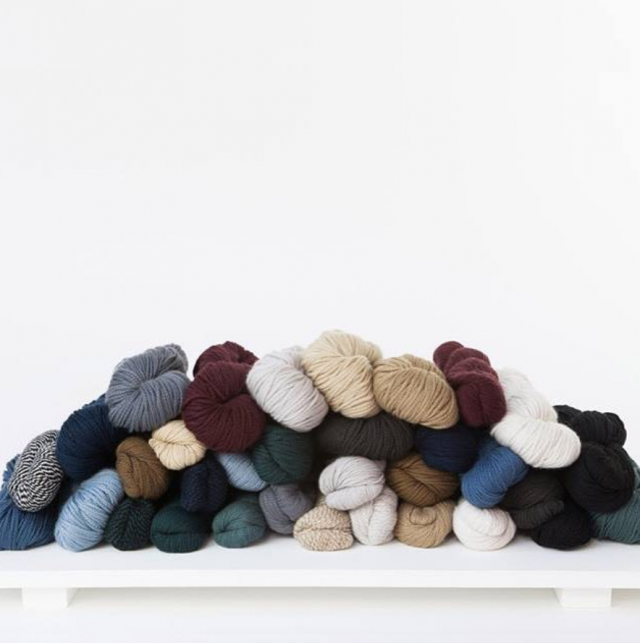 We are very happy to announce our new partnership with Woolfolk and independent yarn producer Kristin Ford.
We now stock the full Woolfolk product line in all colours! This yarn is so uniquely beautiful, it's hard to adequately describe in words. Best to stop by--your first look and touch will tell all.
Woolfolk's Ultimate Merino yarn, originating from sheep in the sustainably managed grasslands of Patagonia, has the micron count (softness scale) of cashmere and the strength and wear of merino. And you'll love Woolfolk's earthy natural palette with its amazing depth of colour.
Over the next few weeks we'll be featuring each of the five yarns as we begin knitting our shop samples and exploring the possibilities of this beautiful yarn.
---