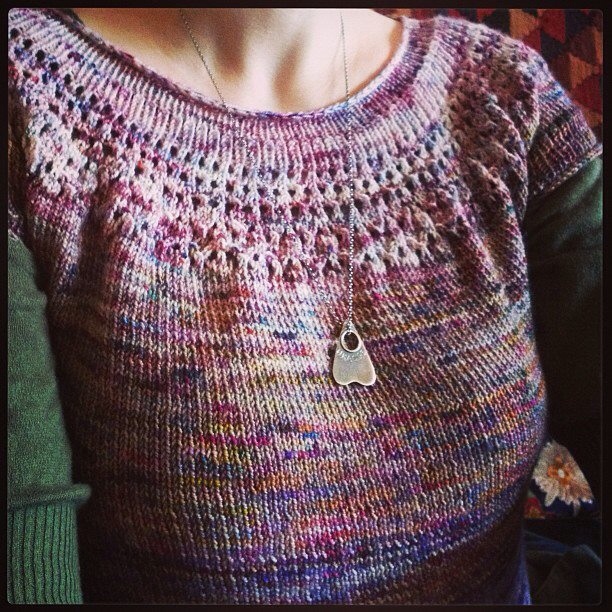 Last year we showed you Mandy's Lace Yoke Tee, a top-down sweater that just begs for playing with colour–in this case 7 shades of Koigu KPPPM.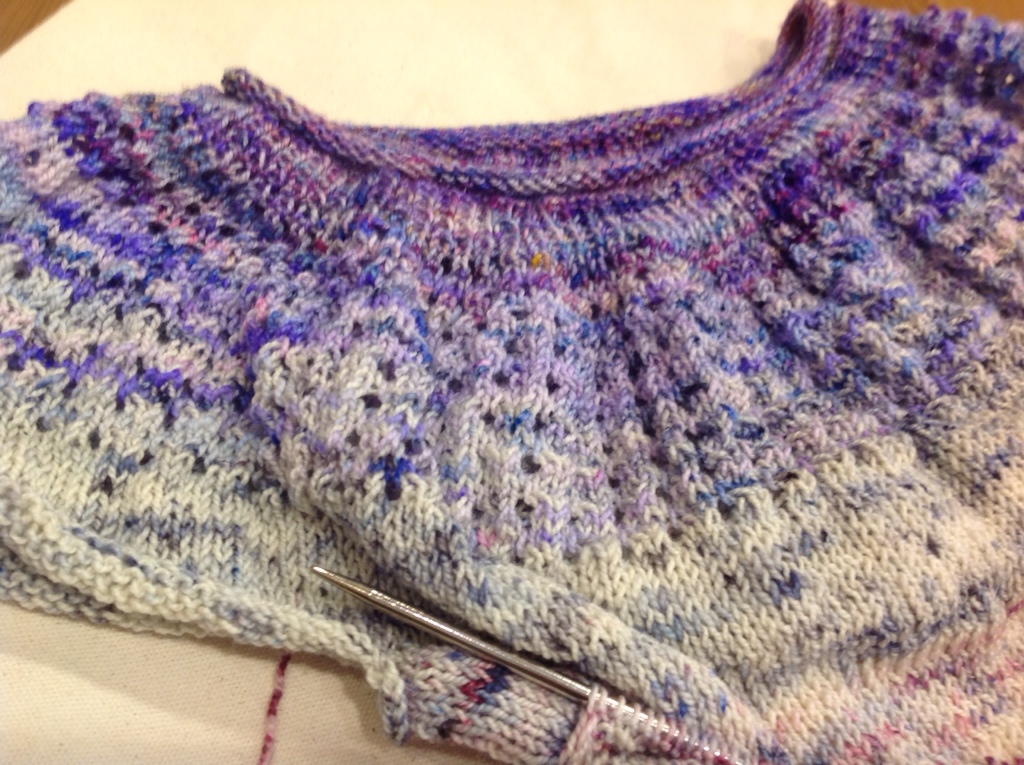 Here's another version using 8 shades of Koigu KPPPM. The colour gradation is left to the inspiration of the knitter, but maintains the following pattern of plain and blended sections:
Section 1: Colour A
Section 2: Colour A alternating with Colour B every row
Section 3: Colour B
Section 4: Colour B alternating with Colour C every row
Repeat with as many colours as desired.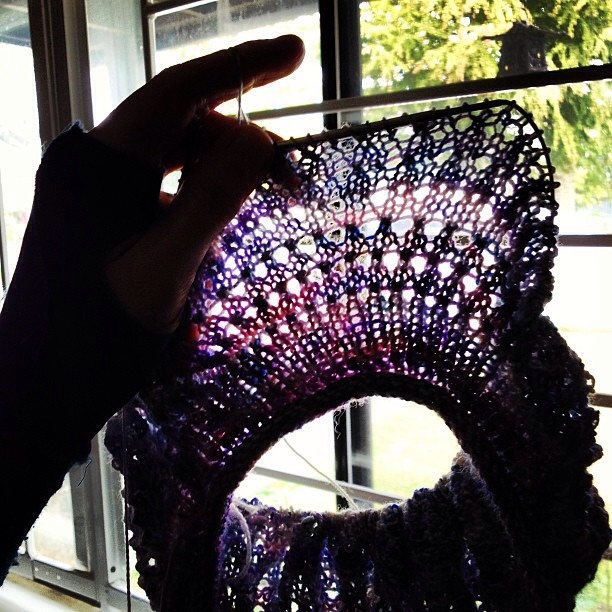 Interested in making your own Lace Yoke Tee? Join Mandy's Knitters Helpline class and she will happily guide you through the process of planning and knitting this fun sweater (or another project of your choosing). Spaces available in the Thursday night sessions beginning November 6.
---