Fairag Cardigan from Shetland Wool Week Annual
September 10, 2021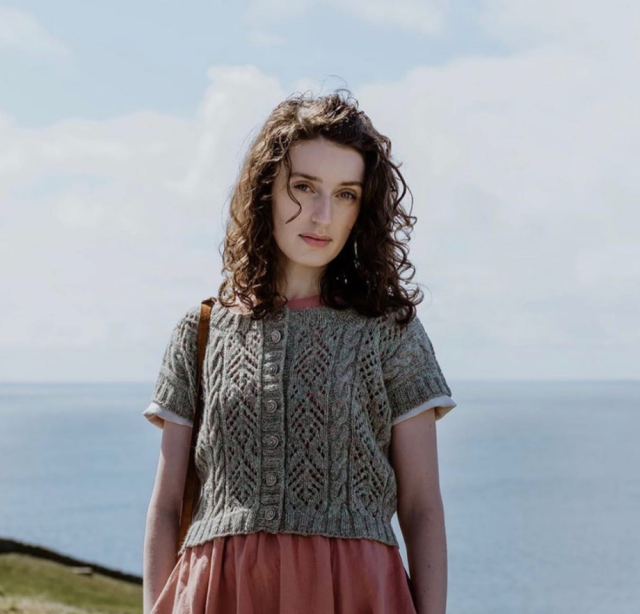 Another beautiful knit from Shetland Wool Week Annual. Read about this interesting design below.
Introducing the Fairag cardigan, which is the work of talented knitwear designer Shetland Handspun.
Fairag is a wonderfully versatile short box shape with drop shoulders, and can be made fitted or loose, with alternating lace and cable patterns in the body and as a sleeve detail. The lace motif is a modified Shetland Fern.
There are options for either short or long sleeves, and it has been knit using The Wool Brokers 2 ply jumper weight and also in a chunkier version using Jamiesons of Shetland Double Knitting.
In Shetland, ferns are called trowie cairds. Trows can be mischievous creatures. The trows are said to use fern fronds to card wool. Fairag is a Shetland word used instead of trow. In the past, many would not say the word for fear of the trows creating havoc. So, never say trow when knitting this cardigan.
Wool: The Wool Brokers 2 ply Jumper weight or Jamiesons of Shetland DK.
@whatusanseesphotography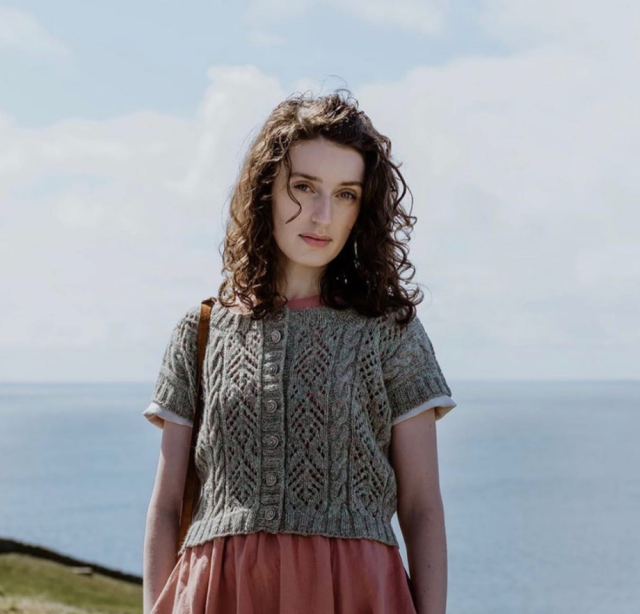 ---