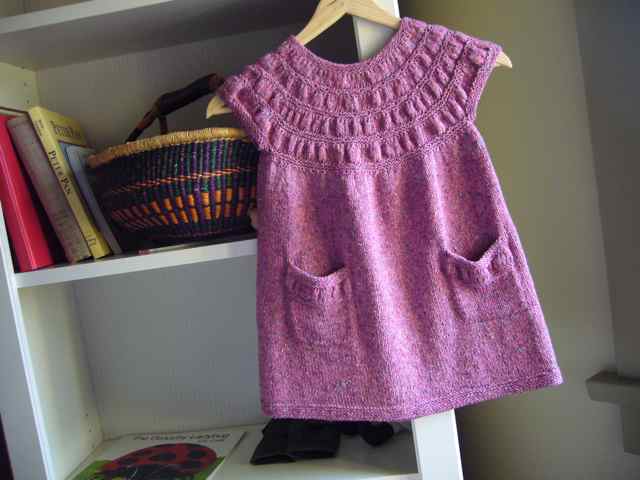 Last week we'd just completed the ruched yoke on Cassia, a summery little dress knit in Rowan Revive. Â This morning we gave it a quick run through the washer and dryer and it's ready for The Girl.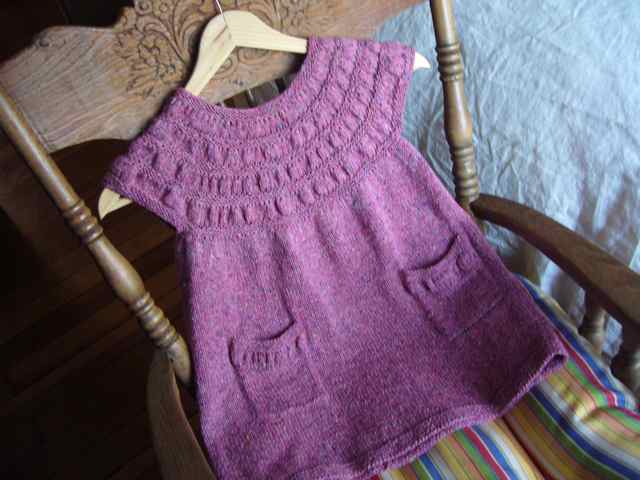 Wonderful top-down pattern, easily customizable for yoke size and length. Â Just love the ruched pockets!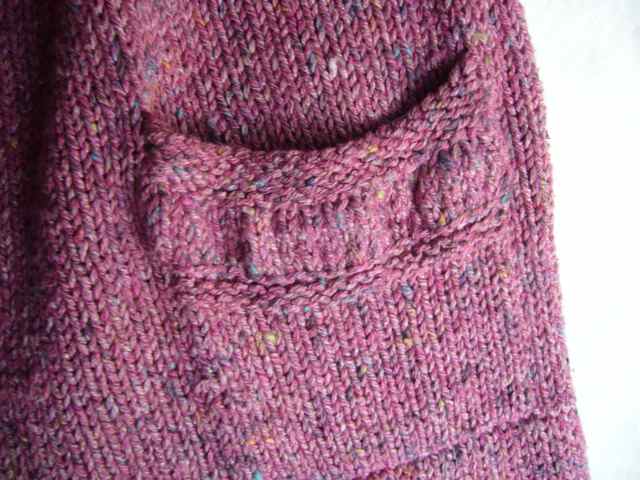 Pocket detail--pockets are picked up and knit after completion of the dress so custom placement is easy. Â Check back soon for pictures on The Girl.
---