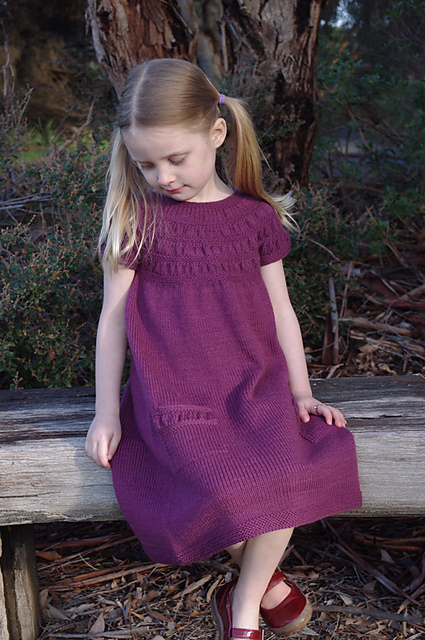 We fell in love with this sweet little dress, Cassia--part of Georgie Hallam's children's wear collection (all the designs are named after  Australian wildflowers).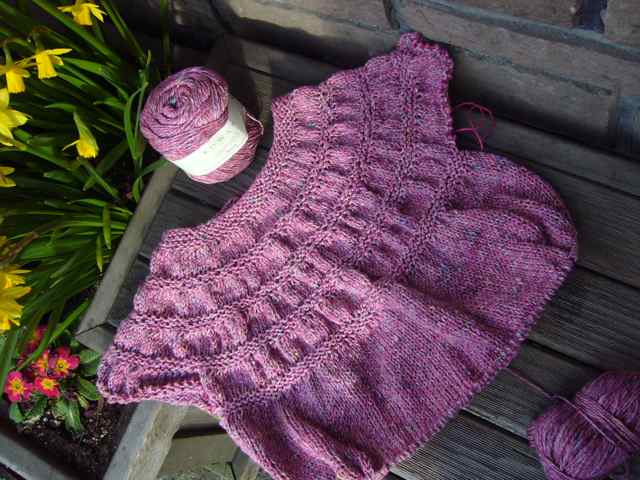 We've completed the ruched yoke and it's now just knit knit knit to the desired length plus the addition of a couple of cute pockets.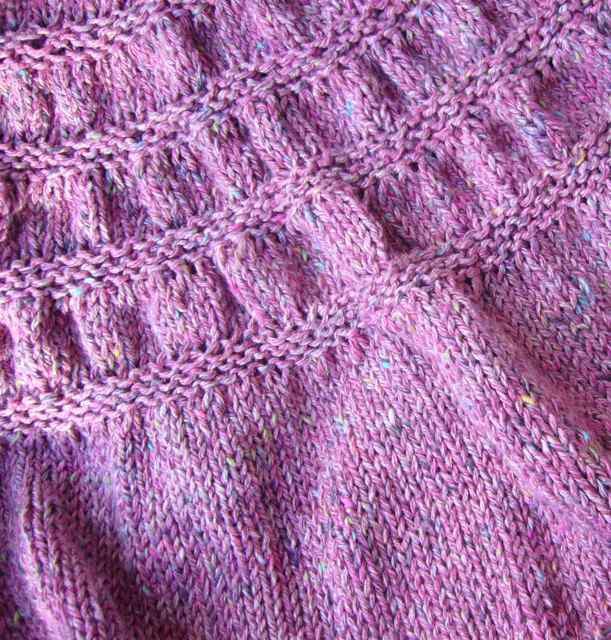 Here's a closeup showing the wonderfully tweedy yarn, Rowan Revive. Â It's a blend of recycled silk, cotton and viscose that has a really nice drape and wearability. Â We washed and dried our swatch and it is lovely. Â Check back for finished photos soon.