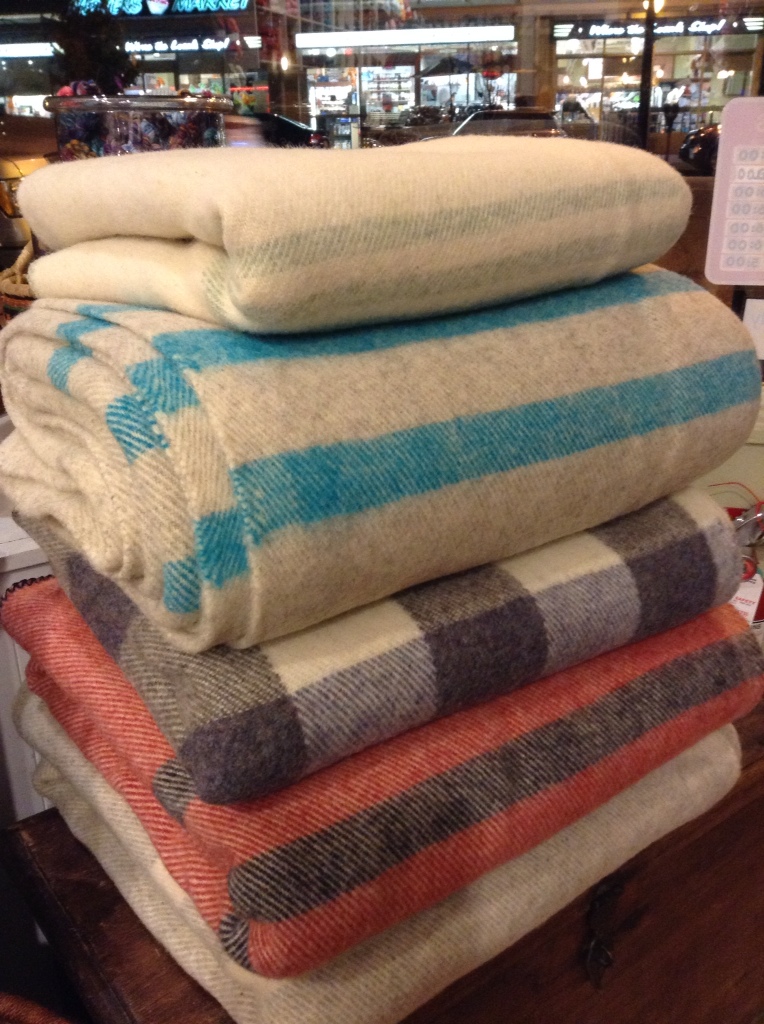 Arriving today in perfect synch with the cold weather--our winter supply of woollen blankets.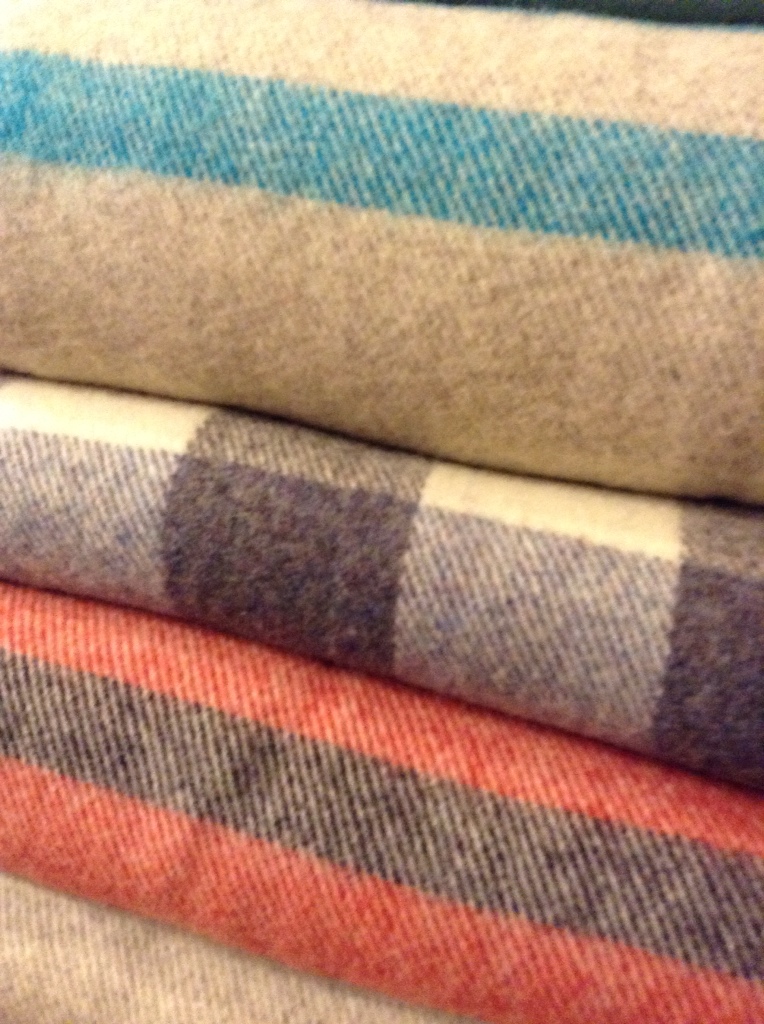 Doubles, throws and lap blankets in a variety of plaids and stripes in natural and dyed shades.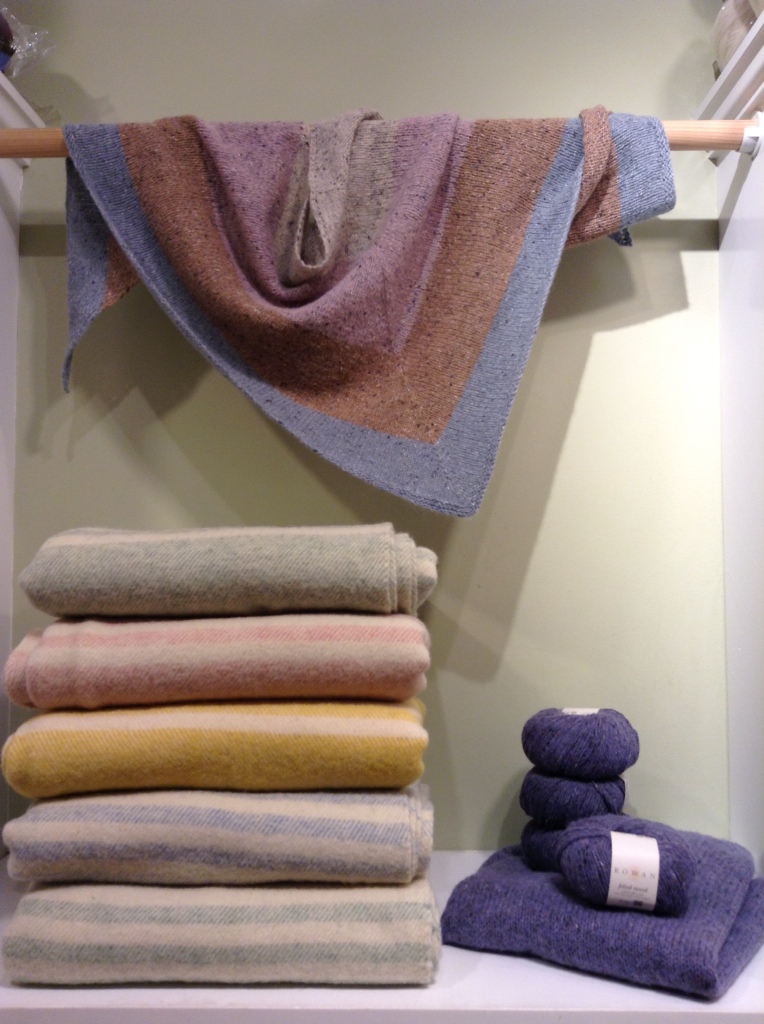 We think the lap sizes in soft pastel hues make wonderful baby blankets.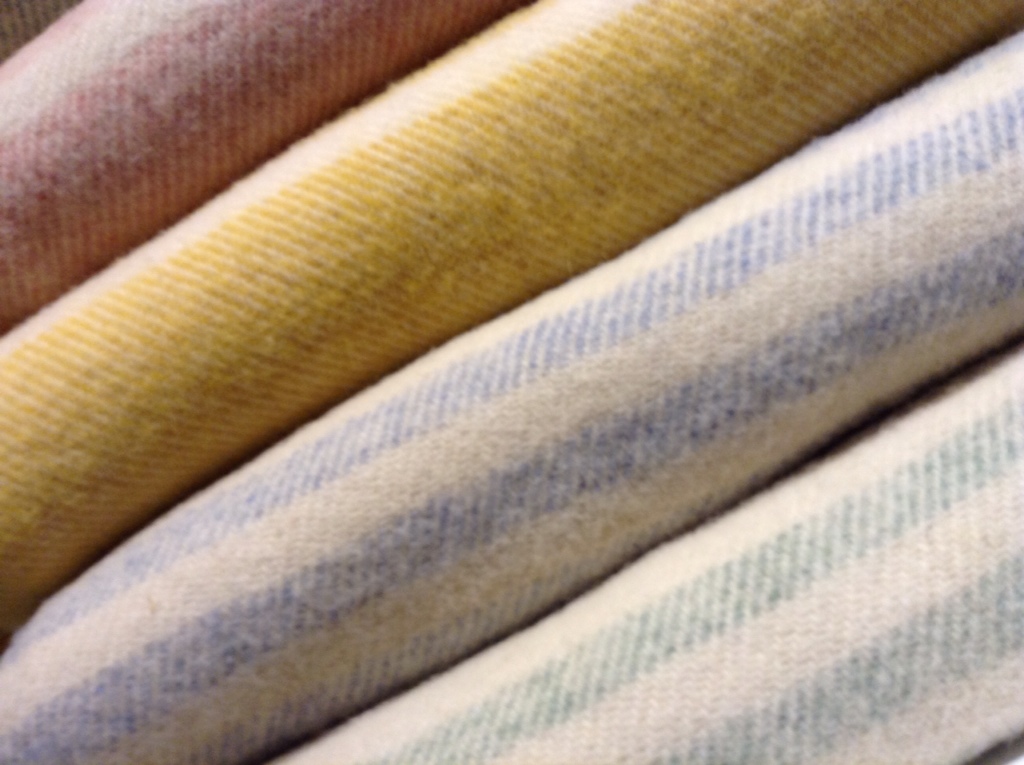 Warm and woolly blankets made "sheep to shawl" in Atlantic Canada.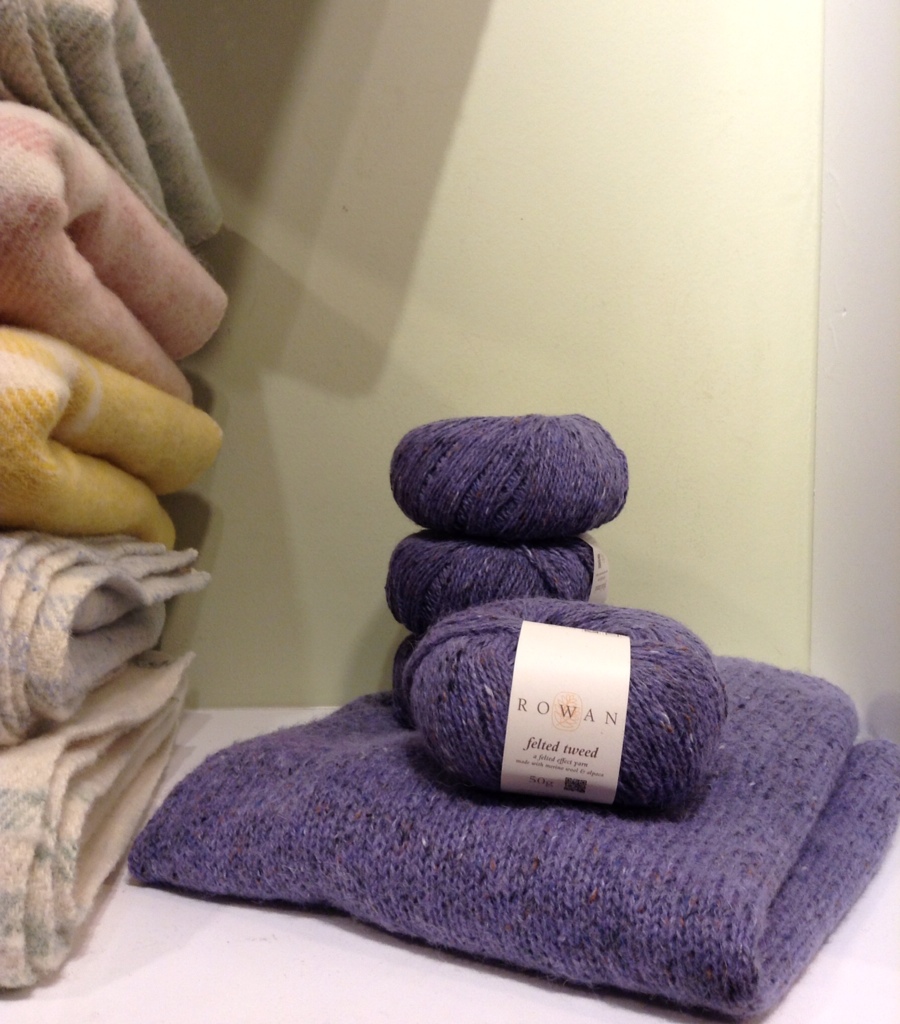 On display next to the baby blankets--Spring Lines, a classic pullover knit in Rowan Felted Tweed . . .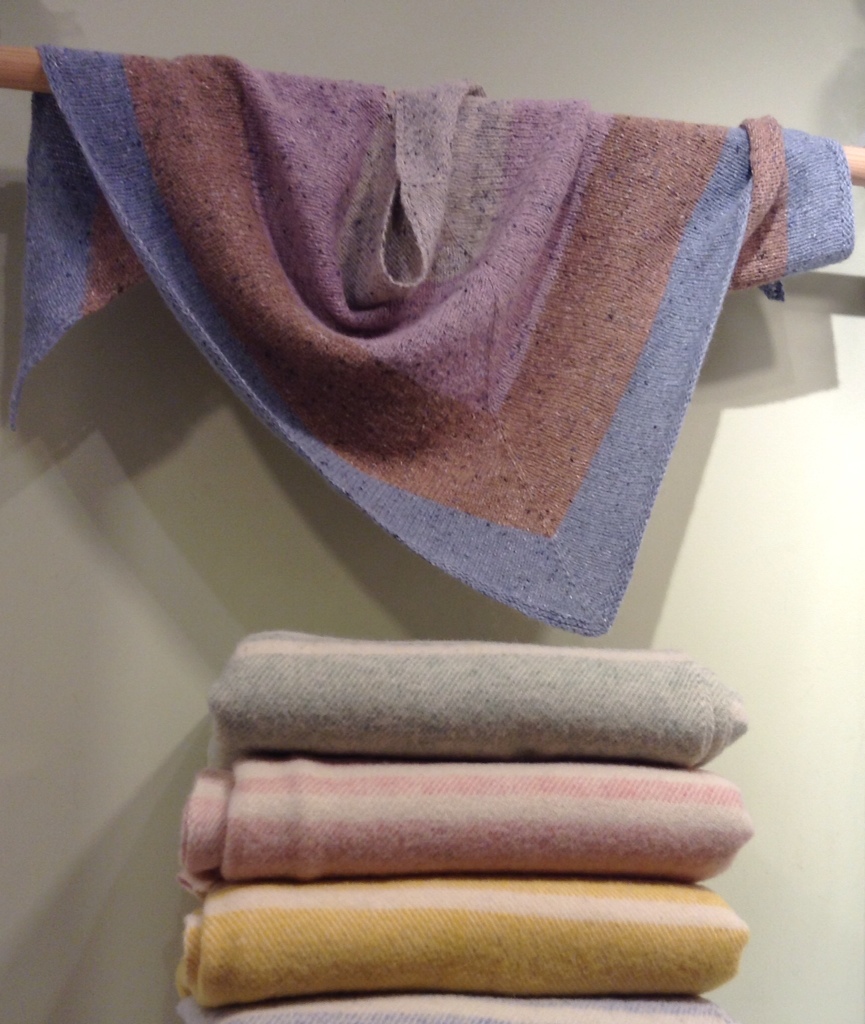 . . . and scarf shown above is Nordic Wind Redux, also knit in Rowan Felted Tweed.
---