We're thinking of summer these days--knitting samples in cottons and linens.  Here's Vera . . .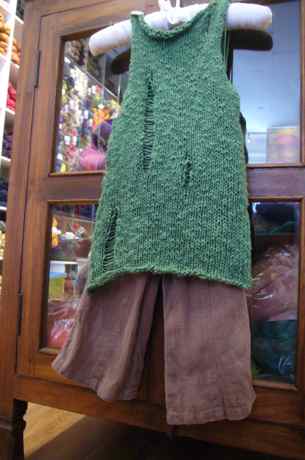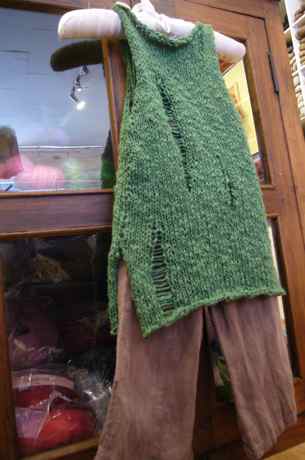 Vera, child size 4, knit with 1 skein  Americo Cotton Flamme (100% slubby pima cotton sport weight) yarn held double throughout.  A quick 1-2 evening project, this pattern is such fun 'cause placement of drop stitch "tears" is left to the knitter to decide.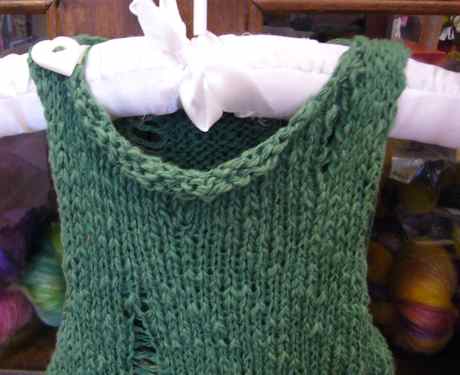 Tunic finished with a heart button from Mission Falls.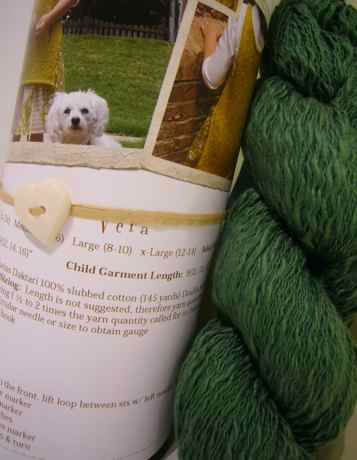 If you'd like to make a green Vera, we have a kit put together with pattern, yarn and button.  Or choose from 19 other delicious colours!  Here's our adult version, posted on the blog last year.
---