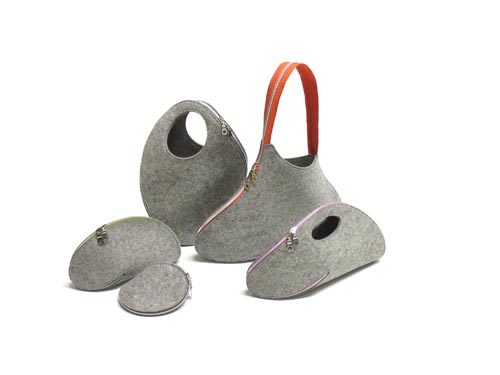 UM Bags--ingenious design, practicality plus style, the perfect blend of form and function.  Made of recycled eco-friendly  material (grey wool felt from factory excess), these bags were developed from two creative challenges.  First, to explore the unique properties of wool felt and, second, to transform a flat surface using only the simplest of operations.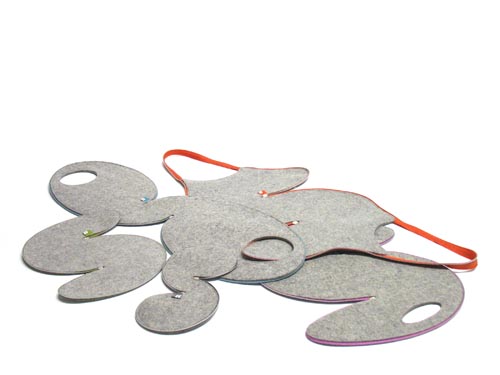 Thus, all of the bags unzip and lay completely flat for travel or storage.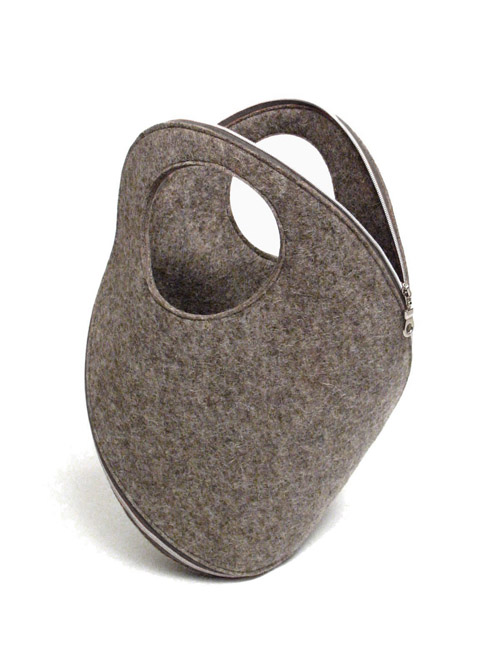 We've been using the UM Tote for a few months now and love it as  both a purse and small project knitting bag.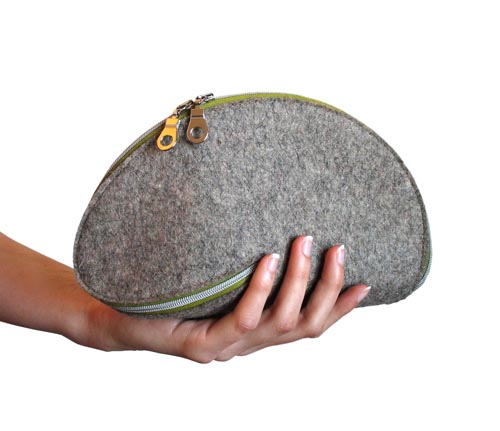 Here's the UM clutch with its cute animal-like appearance. Â It's perfectly shaped for holding.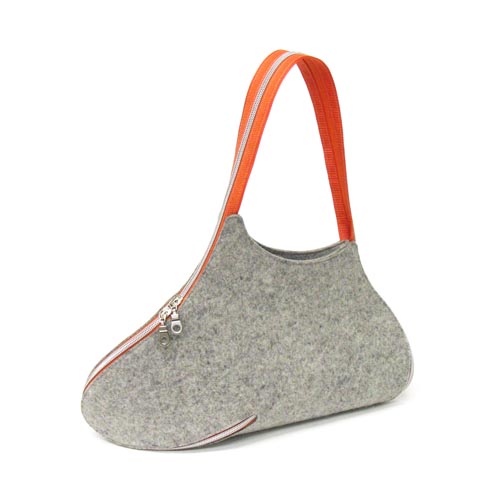 The UM shoulder bag brilliantly uses the zipper as a handle.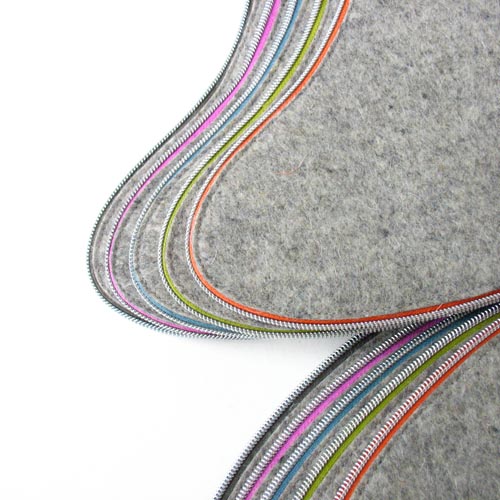 All bags come in a choice of 5 zipper colours. Â We're happy to make special orders if we don't have your style or colour in stock.
---