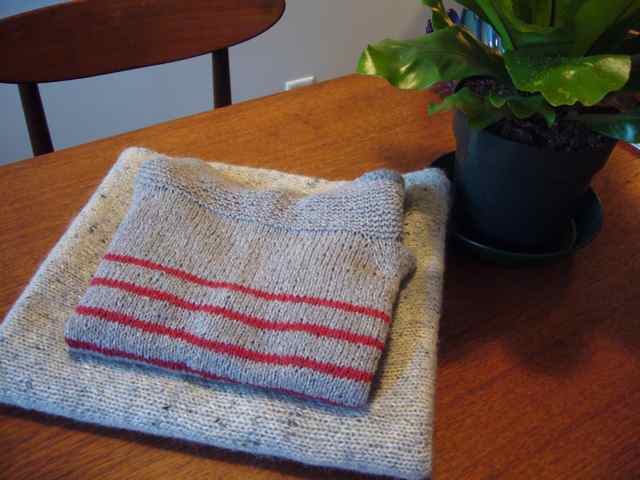 Lots of knitting happened over the Thanksgiving weekend. Â We've almost finished two wonderful projects.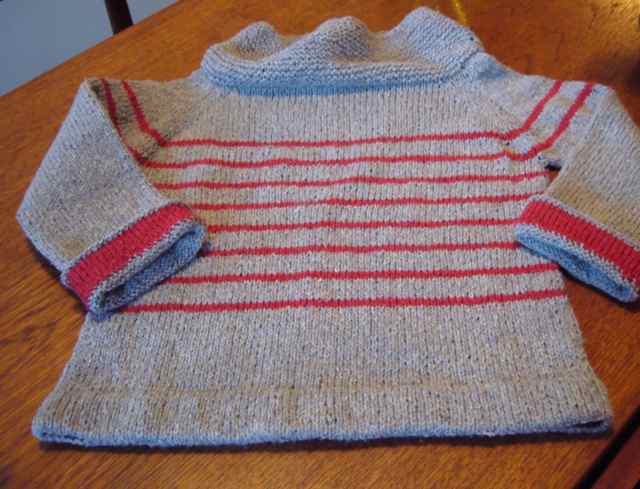 Our Gathering Stripes sweater for The Boy is only in need of buttons for the collar.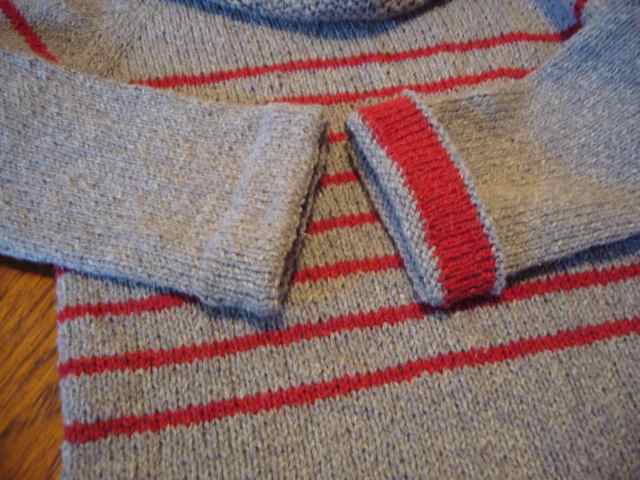 We love the design of this pullover with its hemmed cuffs. We made the sleeves nice and long for extra wear. Â Wished we'd lengthened the body a bit, too. Â But since it's knit top down, we can easily add on later. Â Check back soon for pictures on The Boy.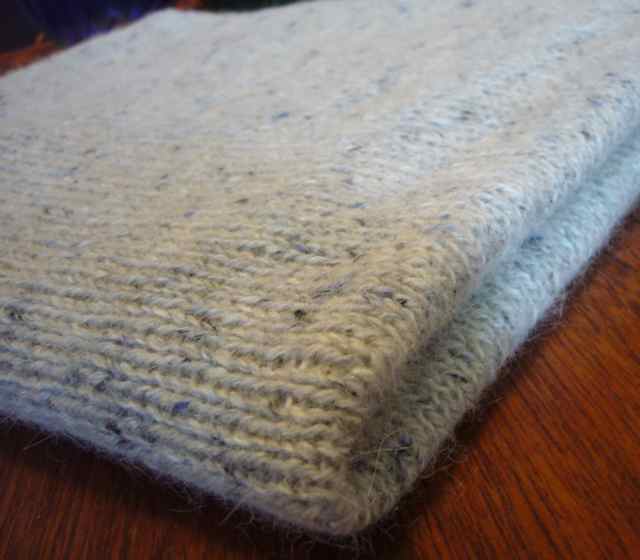 Next is the Folded Poncho, blocked a ready for seaming. We'll be adding the cowl neck option, so a little bit more knitting is required. We love how the Rowan Felted Tweed knit up at a slightly loose gauge, soft and light-weight but warm enough for cool days and evenings (when they finally arrive).
---