This is the best kid's hat ever! Helmet-shaped, with an attached scarf, the Toasty Topper keeps ears and neck well-covered and warm, fits perfectly, and is oh so cute.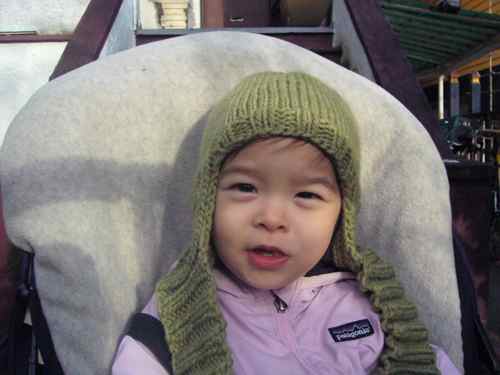 Just pop it on and tie the scarf ends together in front or . . .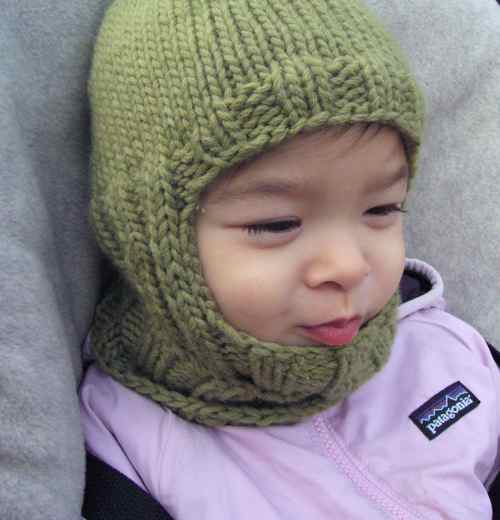 wrap scarf around back and secure with a button.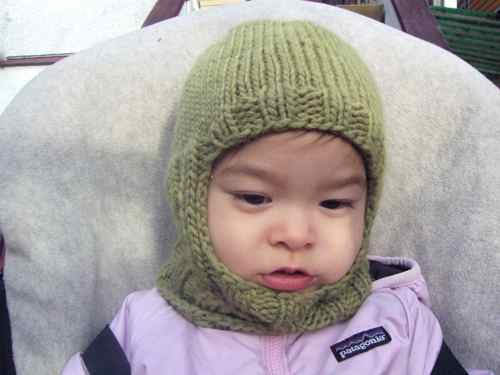 Blue Sky Alpacas Worsted Hand-Dyes, buttery soft 50% Alpaca/50% Merino, pattern from Knitty
---