The weather was perfect this morning for a layer of knitted goodness so we dressed the girl in her "Thinking Dress".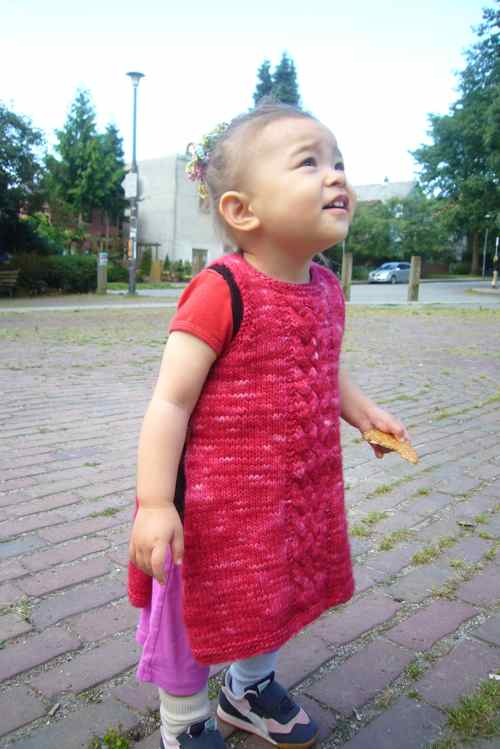 You may remember seeing this pinafore dress in the shop last winter—we knit it for Valentine's day in the yummy red and pink Malabrigo. It was a bit oversized at the time but now fits just right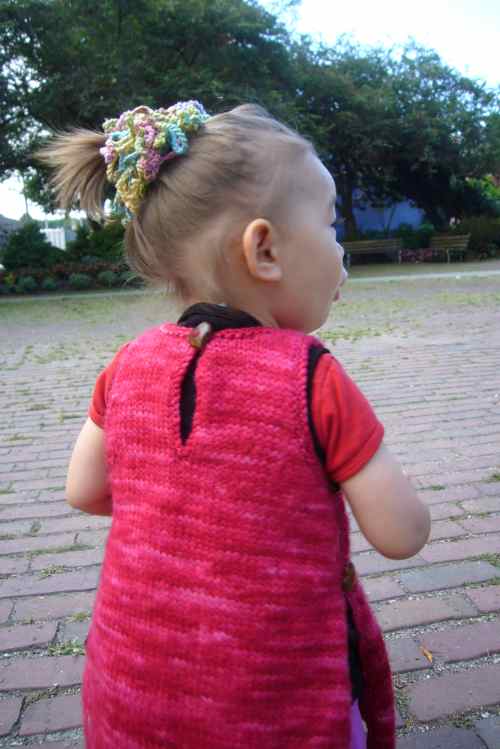 Here's a view of the back. By the way, Venessa taught us how to crochet the cute hair scrunchie.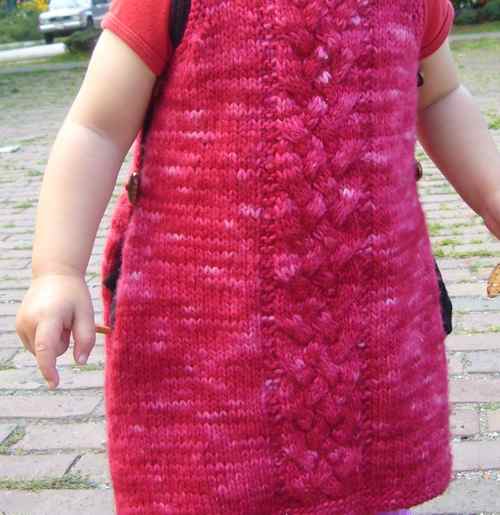 Cable detail.


"Thinking Dress" pattern from Miss Bea's Rainy Day.
The pattern calls for Rowan All Season's Cotton but any worsted weight yarn could be substituted. If you want one like ours in Malabrigo, you'll have to wait a few weeks for the Fall shipment—we'll post an announcement when it arrives.