The Girl's Summer Sweater
June 25, 2014
The Girl has been enjoying Vancouver's beautiful summery weather in her Featherweight Cardigan.
Today she put this light-weight but tough little sweater through its paces on the jungle gym.
The Fledgling Featherweight is knit in lace weight at a gauge of 24 stitches/4 inches for a whispery light fabric with beautiful drape. We used Habu Tsumugu Silk, details on our Ravelry Project Page.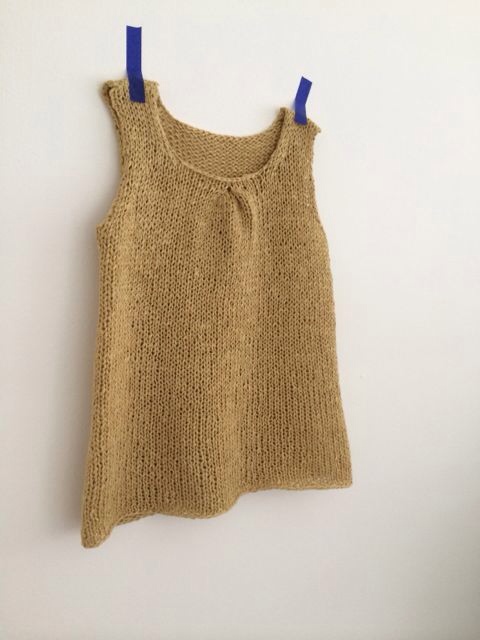 And while we're featuring a Hannah Fettig design, we must mention her latest child's tunic, Sweet Pleat, sized from 6 months to 12 years. Love!
---