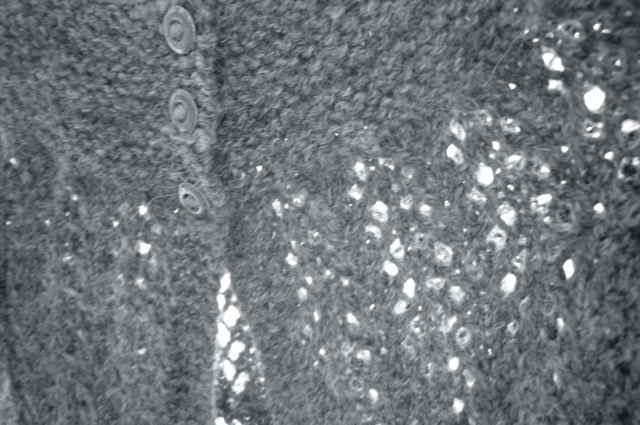 Top down and seamless + garter yoke + lace = Elizabeth Zimmermann's  perfect baby sweater .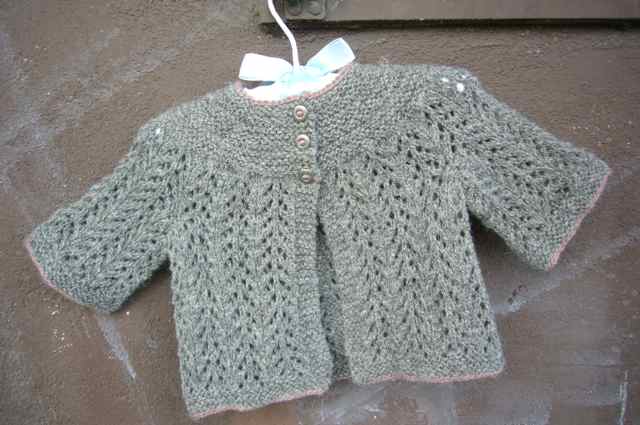 Jamie's version used 2 skeins Green Mountain Spinnery Alpaca Elegance, a 50/50 blend of wool and alpaca. Â We think the soft but crisp texture of Alpaca Elegance along with it's hand-spun character match perfectly with EZ's design. Â This sweater will be gifted to a lucky wee one tonight, but we're knitting another sample for the shop, should be ready soon.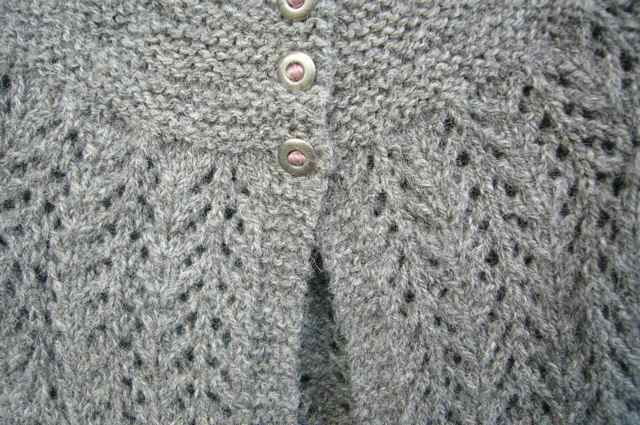 Sweet little metal buttons from Button Button.
---