On November 1 Christa, Jamie and Francesca started their NaKniSweMo (Knit a Sweater in the Month of November) projects (Francesca's Elderberry Cardigan is shown below and chronicled here on Ravelry).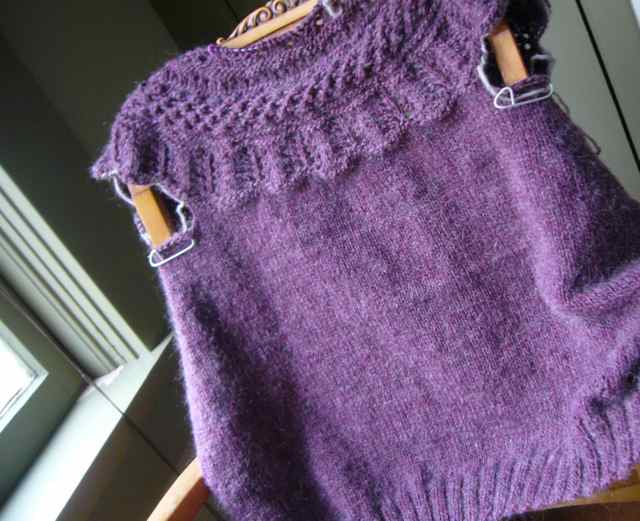 Drops 113-17 Jacket, Size S Yarn: Â Green Mountain Spinnery Moutain Mohair in Elderberry Mods: Â 2 x 2 ribbing on bottom, sleeve edges and picked up button band, provisional cast-on for sleeve caps at yoke (sleeves will be knit top down), resizing of yoke (details to follow on Ravelry).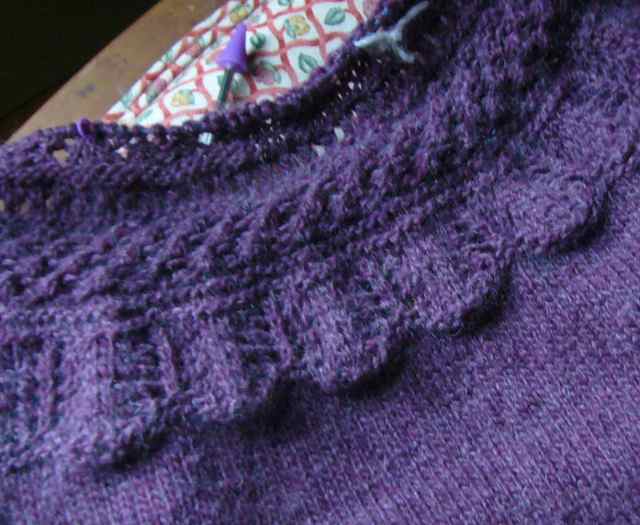 Yoke detail (unblocked). Â Check back for updates--we've got 2 1/2 weeks to finish!
---