If you've knit with Rowan Calmer you know this is a unique cotton yarn, marrying exceptional softness with elasticity. Â We used a Drops baby blanket pattern as inspiration for The Girl's afghan-sized "Calming Blanket".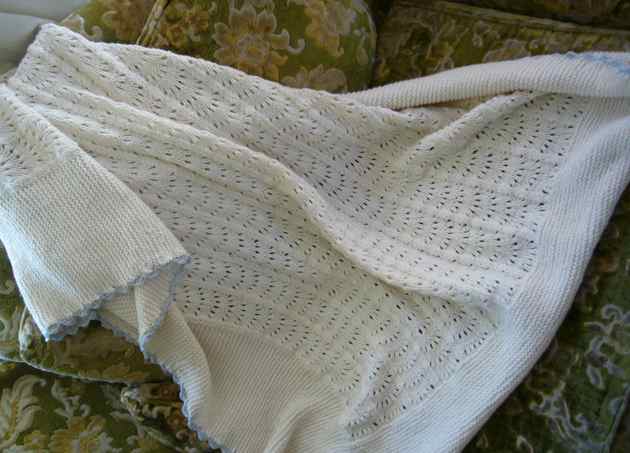 Rowan Calmer, 10 skeins Drift, 1 skein Calm. Â Wide garter stitch border frames easy feather and fan lace pattern.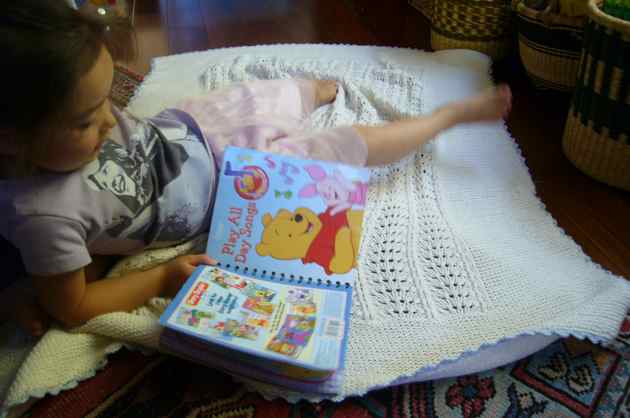 The Girl loves it . . .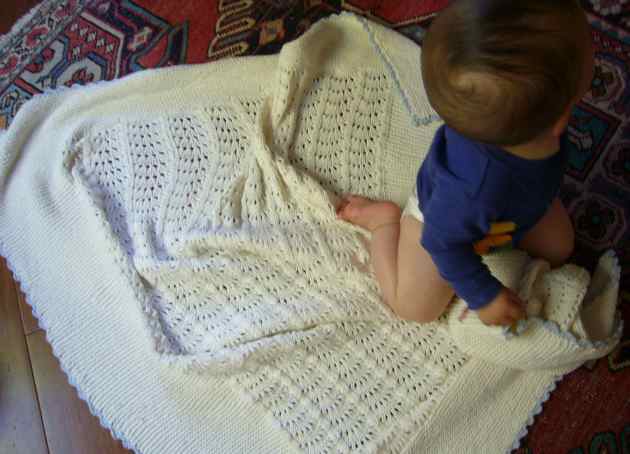 So does the boy . . .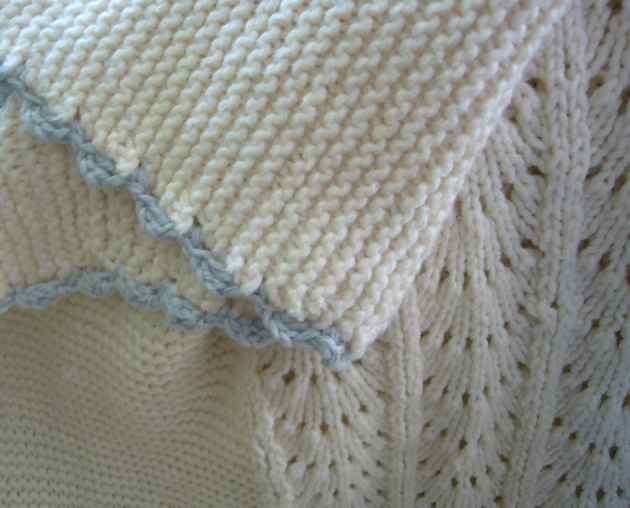 A simple crochet edging adds the perfect finishing touch. Â Great pattern, great yarn. Â Squish factor: Â 10!
---