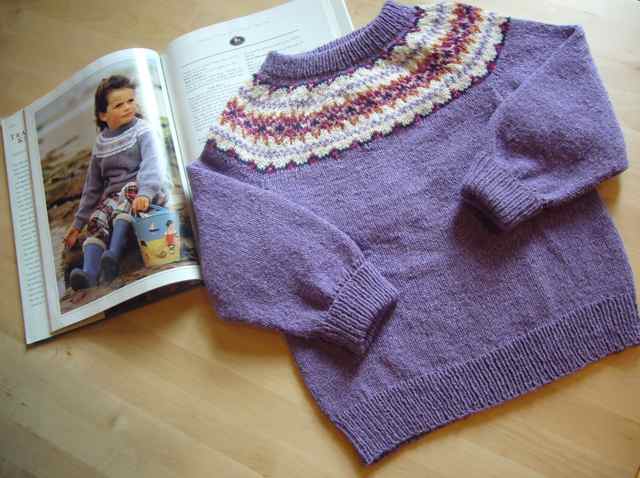 Last fall we knit this fair isle sweater for The Girl using Elsebeth Lavold Silky Wool knit at a Sport Weight gauge of 25 stitches/4 inches.  The yarn worked up beautifully in fair isle and the fabric is light and soft, perfect for children's wear.  The  pattern is "Child's Fair Isle Yoked Sweater" from Traditional Knitting of the Scottish and Irish Isles, available here from the Vancouver Public Library .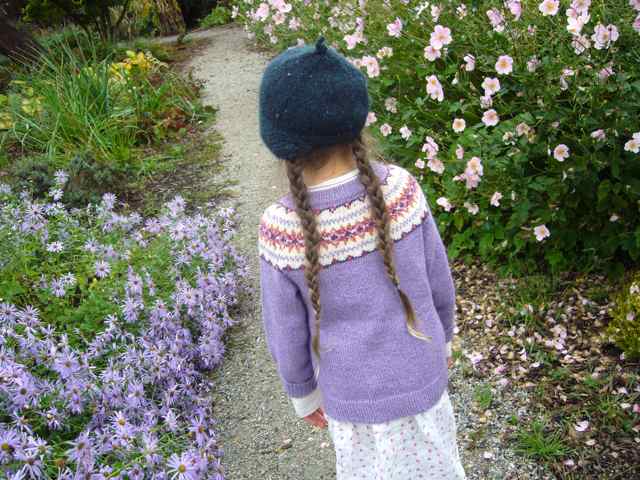 The Girl wears the sweater occasionally but it was her brother who really fell in love with this fair isle pullover.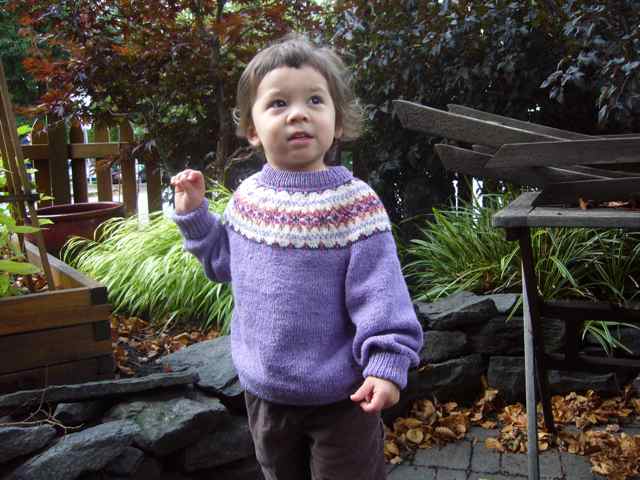 So we promised a second one . . . and just completed it this week.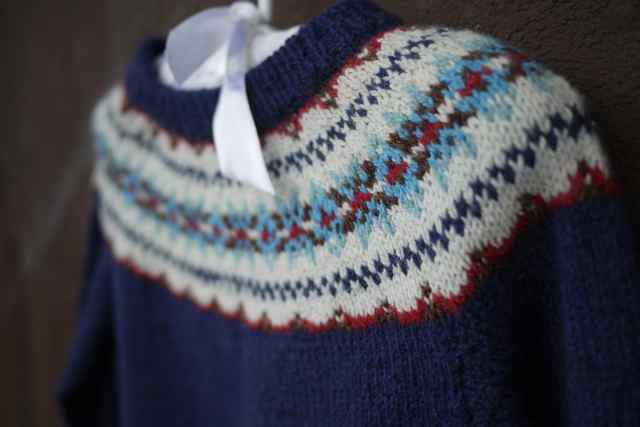 The Boy calls this his "Easter Egg" sweater--the colourful yoke reminds him of painted eggs.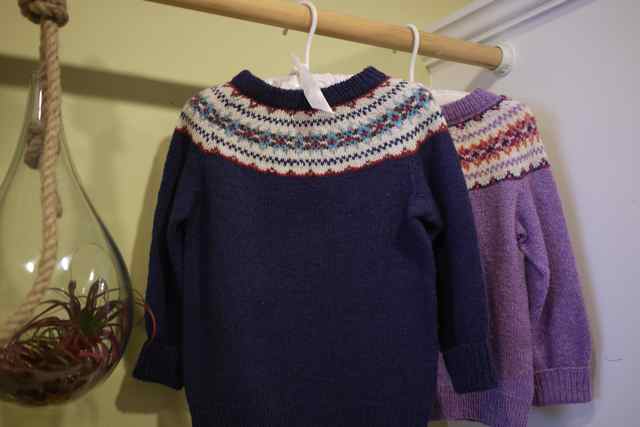 Knitting was identical to the original sweater detailed here on our Ravelry Project Page. Generous sizing fits 3 to 6 years. Â This is a fun knit, relaxing and mindless in the beginning with exciting colourwork at the end.