Last spring we showed you this garter stitch blanket, made as a group project by our Wednesday night knitting group. Â We've since adopted the pattern as our go-to baby blanket. Â It's simple, practical yet elegant when knit with beautiful hand-dyed yarn like Sweet Georgia Tough Love Sock or Koigu Merino.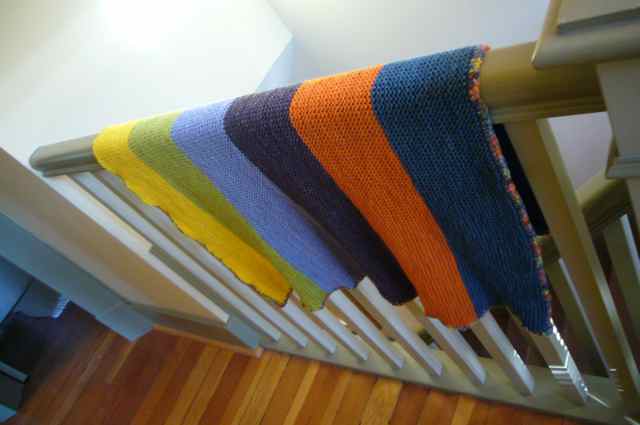 Jamie recently completed one of these blankets and used an interesting method to choose colours. Â First she picked a multi-coloured Koigu KPPPM, seen here on the crochet edging of the blanket. Â She then matched each colour as it appeared in the variegated skein with similar colours of semi-solid hand-dyed sock yarn. Â Her blanket was knit with a combination of Sweet Georgia Tough Love Sock and Koigu KPM, six colours in total.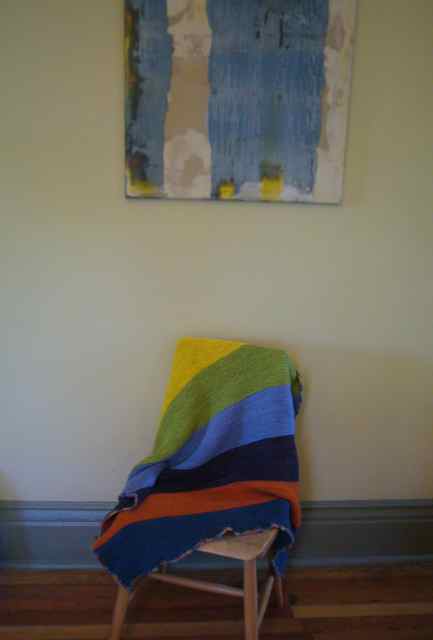 The soft and squishy garter stitch blanket measures 36" x 38" blocked and uses either one 100g skein or two 50g skeins of sock yarn per stripe (yarn held double throughout). Jamie's blanket is a modified version of Whitknits Super Easy Baby Blanket . . .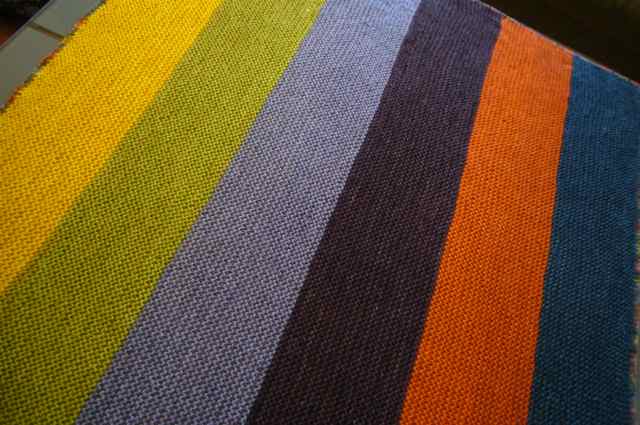 Yarn: Â 4 100g skeins Sweet Georgia Touch Love Sock, 4 50g skeins Koigu KPM (semi-solid) and 1 50g skein Koigu KPPPM (variegated for edging) Needles: Â 5.5 mm 32" circular Cast on 140 stitches with a double strand of yarn and knit 21 garter ridges per stripe or knit to desired stripe width. Â Make sure to always start a new colour on the same side of the blanket. Â When desired number of stripes are completed (we used 6 colours), bind off and add crochet edging with variegated yarn. Â Soak in Eucalan wool wash, block, dry and wrap around a happy baby!
---