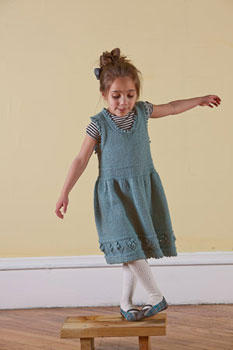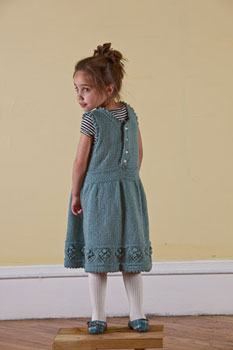 We liked this little girl's pinafore in the Summer 2010 issue of Interweave Knits but thought a worsted weight cotton would be too heavy, so we swatched with Euroflax Linen, one of our favorite yarns for children's wear . . .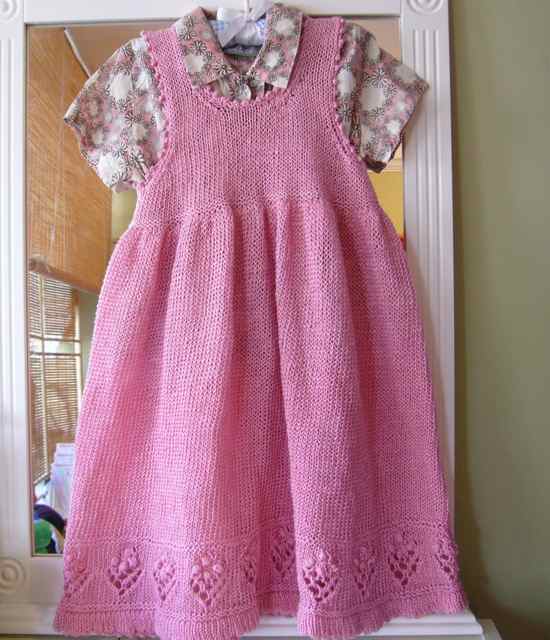 After a few false starts, here's our finished version of the Teacup Pinafore. False starts: Â We originally knit the pinafore according to pattern directions. Â Here's the skirt knit up to the waistband . . .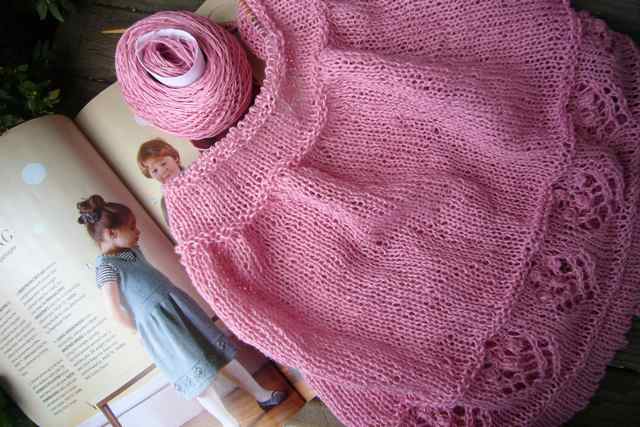 Note the unevenness of stitches compared with the washed and dried version above, another reason why washing your swatch is important so you can be reassured that the end result will be lovely.  We continued knitting up the bodice, tried it on The Girl, and, oops, not happy with the look of the waist band.  Hum, empire shaping would be much nicer, so  . . .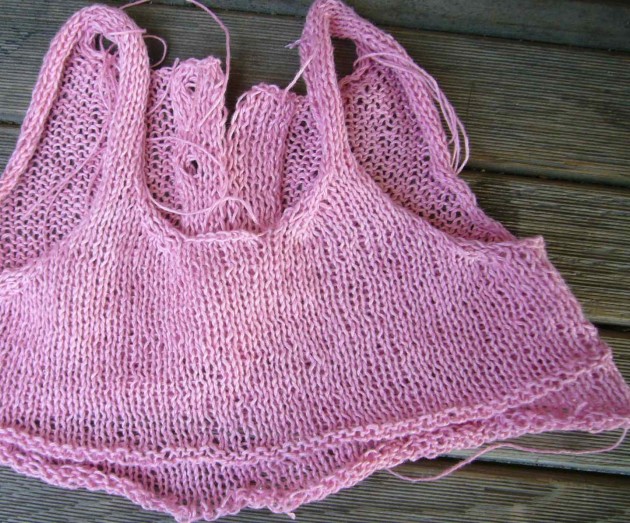 Snip, Â we cut off the bodice, knit the skirt another 3-4 inches longer, added a purl round for the empire waist, and reknit the bodice. Â Then into the washer and dryer and, success!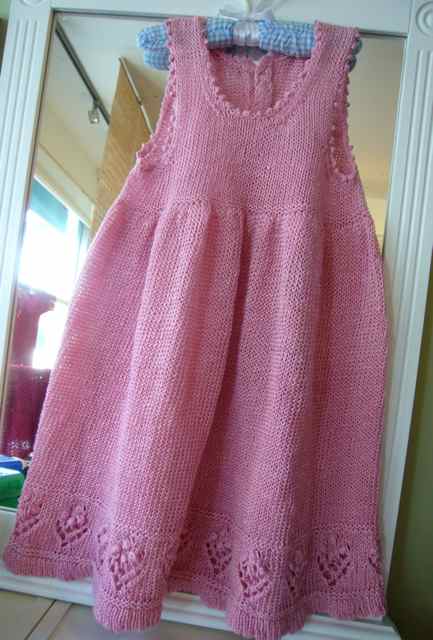 Teacup Pinafore (Sort of) in Euroflax Linen, Pink Panther, 3 skeins, size 4-ish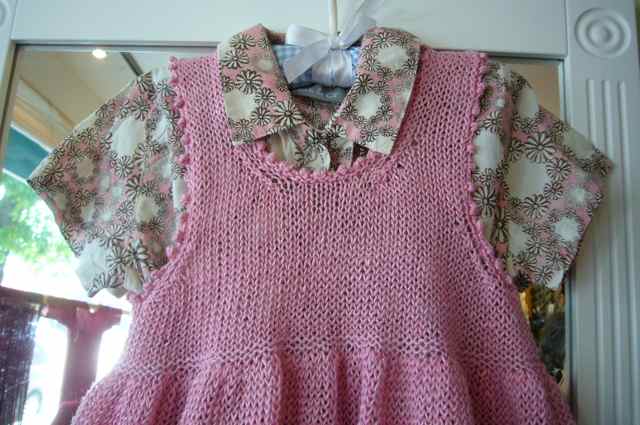 Picot edging detail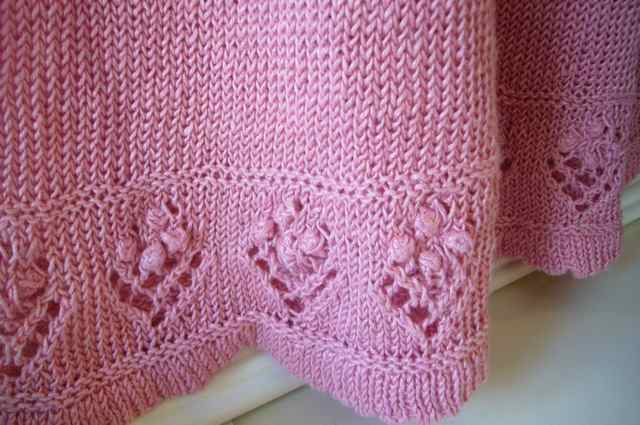 Bobble lace detail, perfect little rosettes in the pink linen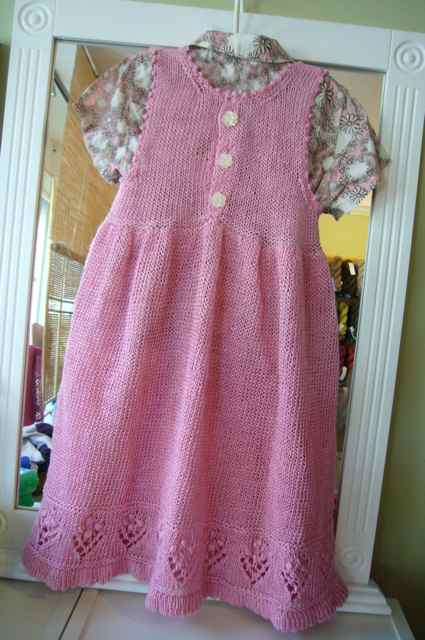 Back view, buttons from Button Button. Â Modifications will be documented soon on Ravelry.
---