Be prepared to indulge in fibery goodness at our Fifth Annual Anniversary Sale on Saturday, September 10 from 11 AM to 6 PM, Â Sunday, September 11 from 12 noon to 5 PM, and Monday, September 12 from 11 AM to 6 PM. Here's how the shop looked 5 years ago in early August 2006 . . .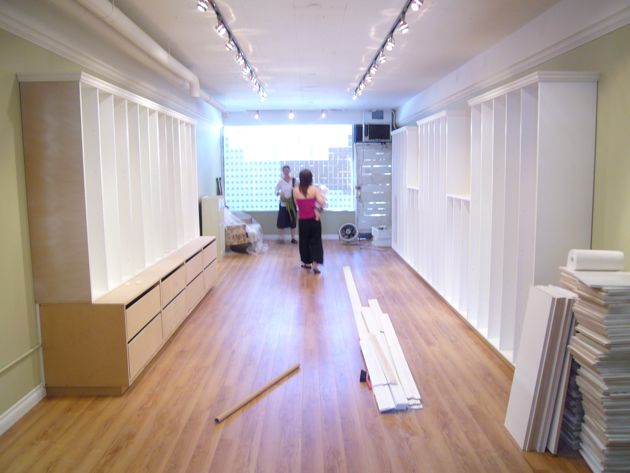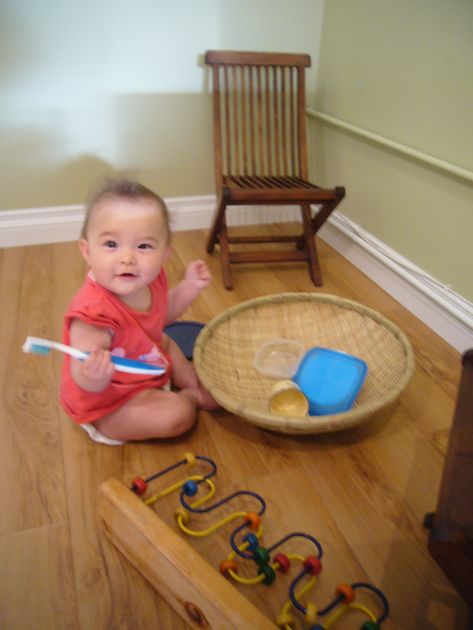 The Girl played in the corner while we set up shelves and unpacked yarn, and she slept in a crib in the storage room . . .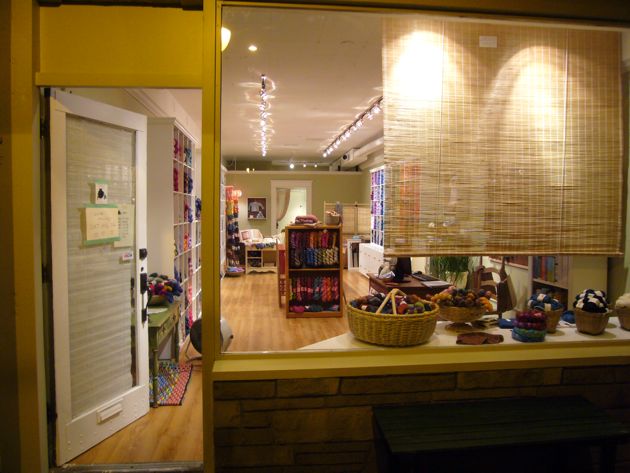 Finally, at the end of August, with butterflies in our tummies, we were ready to open. The shop has certainly seen changes since then--every bit of wall space is covered with peg board and shelving to display more and more beautiful yarn.  Our staff of wonderful talented knitters and crocheters has grown.  We have added The Boy to our family  . . .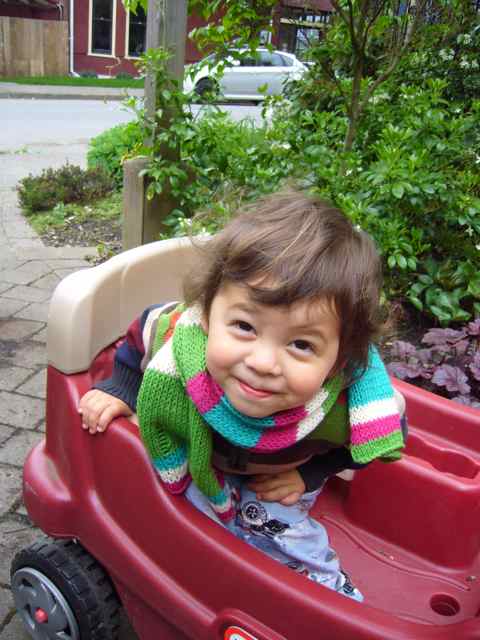 And The Girl will be starting Kindergarten in a few days . . .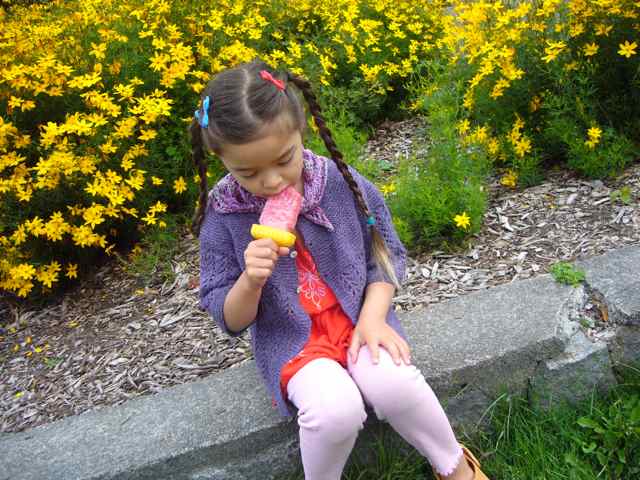 But our love of the fibre arts and our excitement over what each day will bring to our community of crafters is as great as it was on the day we opened. So join us in our Anniversary celebration on Saturday, Sunday and Monday. Â Please bring your own shopping bags so we can save on paper. Â And consider a portable knitting/crocheting project to pass the time in line. If you'd like to plan ahead, check out our Sale Discount List here.
---