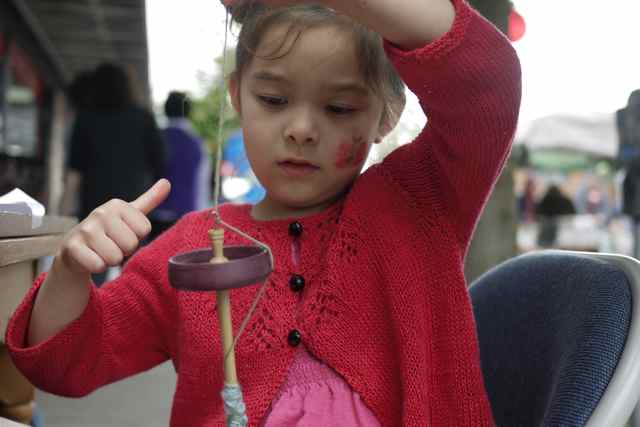 Last spring we knit Sweet Peasy for The Girl and it's been one of her favourite  sweaters.  This pattern is a fun knit and we love the easy care and durability of linen--just pop in the washer and dryer, it gets softer and nicer with each washing.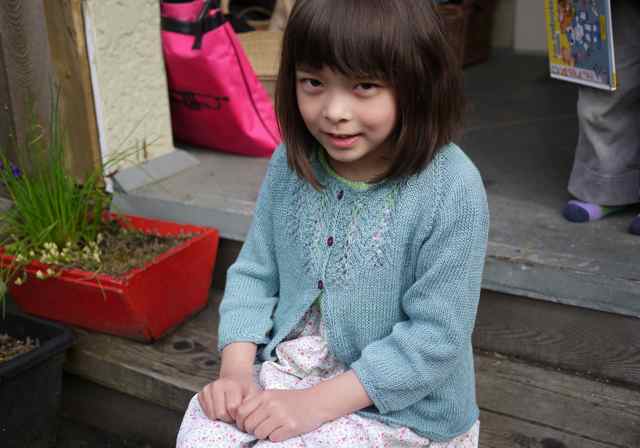 But, alas, kids grow a lot in a year . . . so we've knit Sweet Peasy #2, this time in the beautiful Aqua-coloured linen.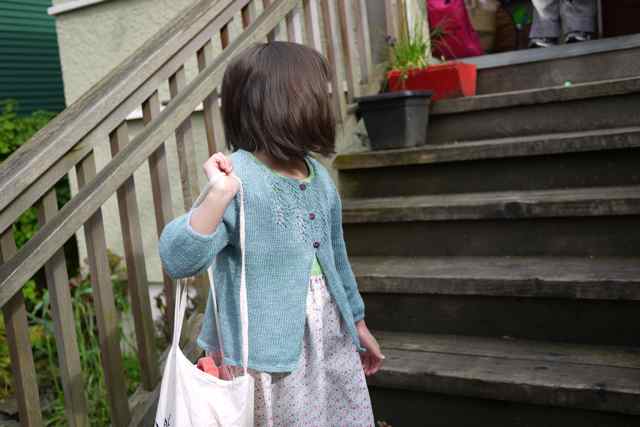 The Girl is off to school in her Sweet Peasy #2, Size 7-8, knit in Euroflax Aqua, 2 skeins.
---