Sunny Spread Blanket Workshop
November 3, 2014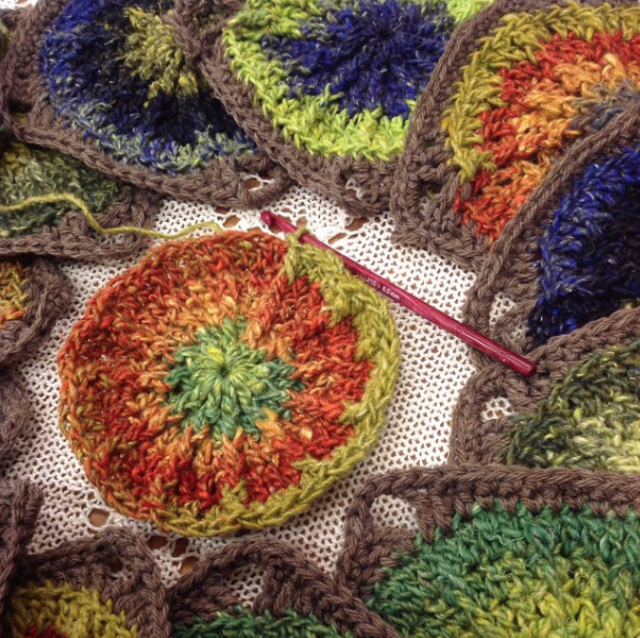 Alex will be teaching the Sunny Spread Blanket workshop with the beautiful and unexpected colours of the amazing Noro Silk Garden.
Call or stop by the shop to register for our workshop on Wednesday, November 12 from 6:30 to 9:30.
The one-night workshop is suitable for beginner students who are familiar with single and double crochet.
---