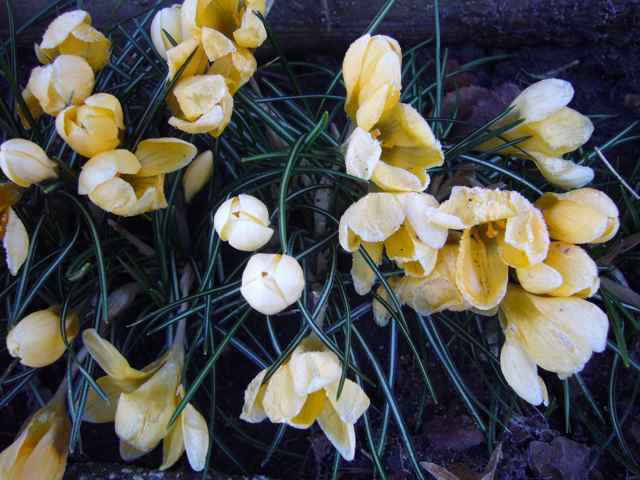 The first signs that winter will soon be coming to an end!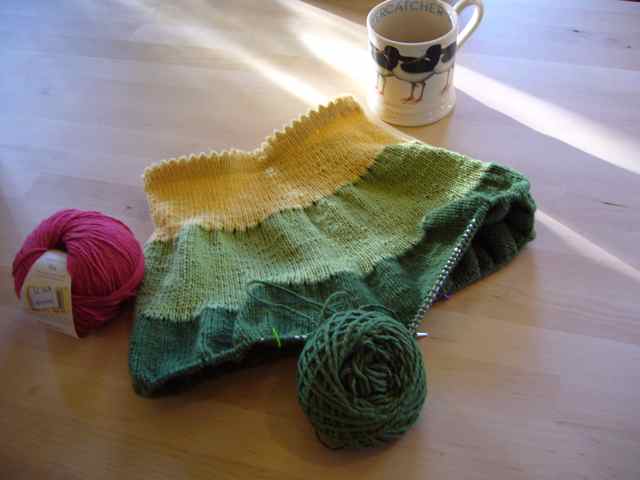 In the spirit of spring we're knitting The Girl a Twirly Skirt in Rowan Calmer (cotton/microfibre blend).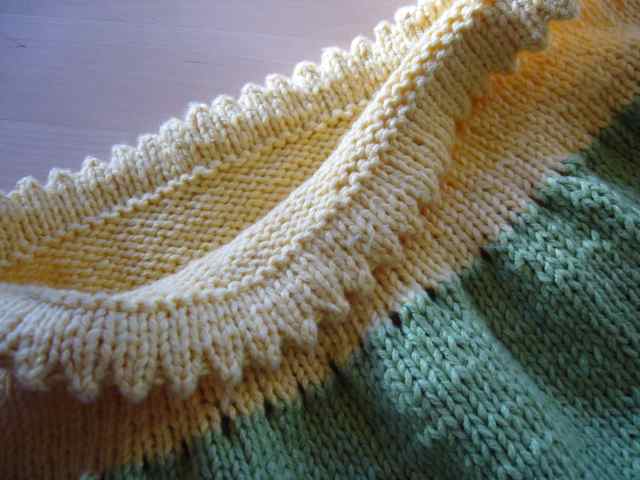 We changed the pattern a bit to knit in the round and added a picot turning  round to the waistband casing (mods will be posted soon on Ravelry).  Stay tuned for more photos when it's finished--one more colour to go but that bottom tier sure has a lot of stitches!