Check out the new issue of Knitty!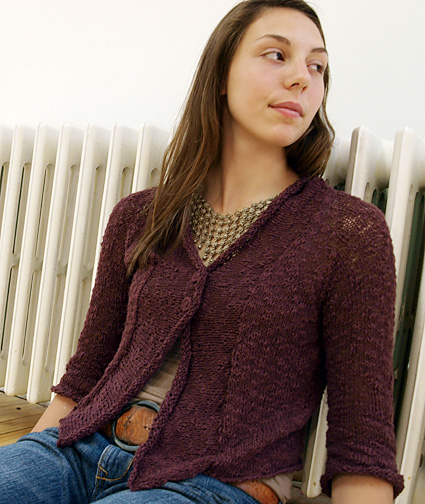 One of our favorites from the new issue, the Amiga Cardigan by Mags Kandis, is a sweet little summer sweater knit in an Americo yarn  . . .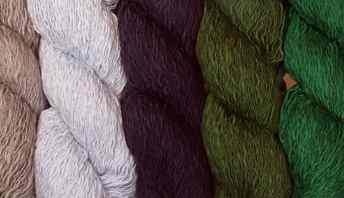 . . . Pima Cotton  Flamme.  This unique cotton yarn is light and airy, with a lovely soft feel and drape.  And it comes in an array of beautiful colours.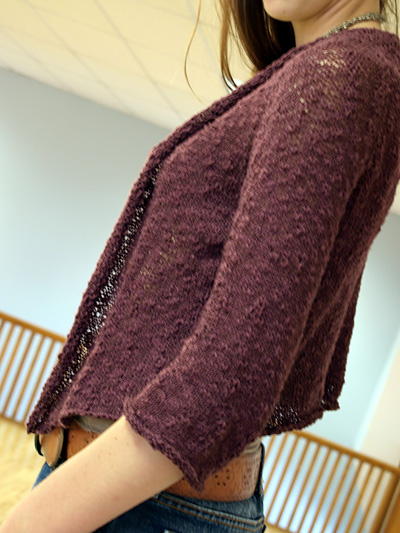 We love the look of  the Cotton Flamme knit in stocking stitch at a loose gauge--Mags has created a near weightless cardi with interesting texture and perfect drape.  Hmm, what colour shall we choose?
---