Sometimes the yarn is so lovely, all you need are simple garter stitch ridges to make a beautiful statement . . .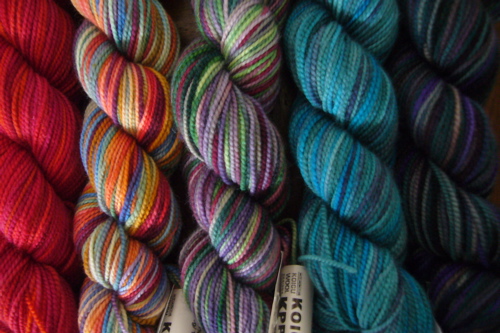 5 skeins of Koigu, 5 different colourways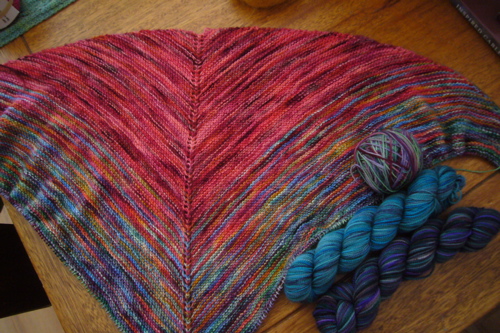 Cast on 7 stitches, knit every row, increasing with yo after first stitch, before last stitch and on either side of center stitch on right side rows, knit straight on wrong side rows. Blend colour changes by alternating 2 rows of old colour with 2 rows of new colour for a few repeats. Finish with a lacey border if desired.
---