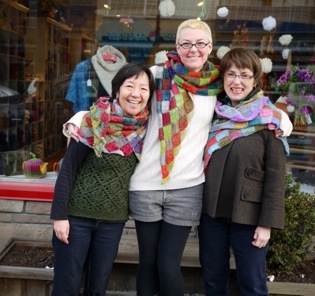 Mandy, Mayu, and Lynn show off their triangle shawls, each worked with three different colourways of Noro's beautiful Silk Garden Sock yarn.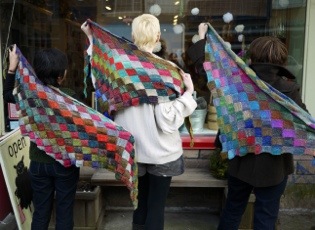 Mandy is working on the pattern for this shawl, but if you're looking for a similar version available now, check out her Motley shawl published in the Deep Fall 2010 issue of Knitty, here.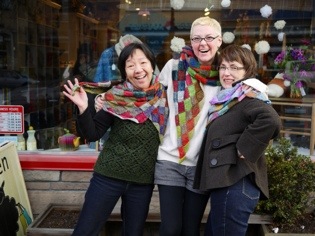 Our models did a fantastic job of keeping their spirits up even when the temperature was low!
---