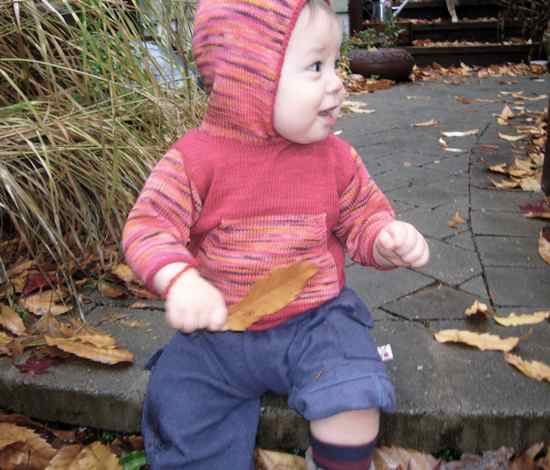 Holli Yeoh's knitwear patterns for children are beautifully designed, fun to make and even more fun for wee ones to wear.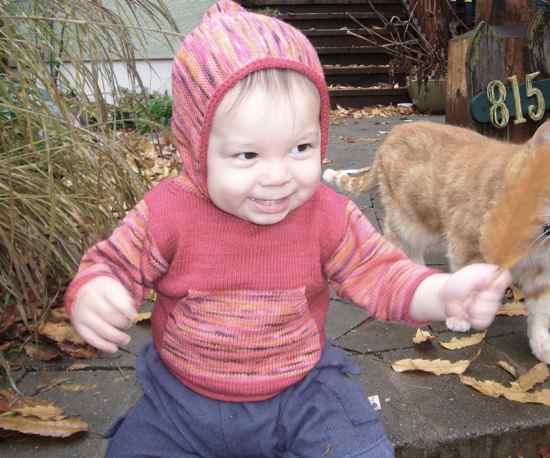 We squeezed the 12-month old Boy into our 0-6 month size shop sample of Ruby for a few photos. Â He didn't seem to mind and the fit wasn't all that bad if you don't mind 3/4 length sleeves. Â Good thing wool (and especially Koigu) is so stretchy!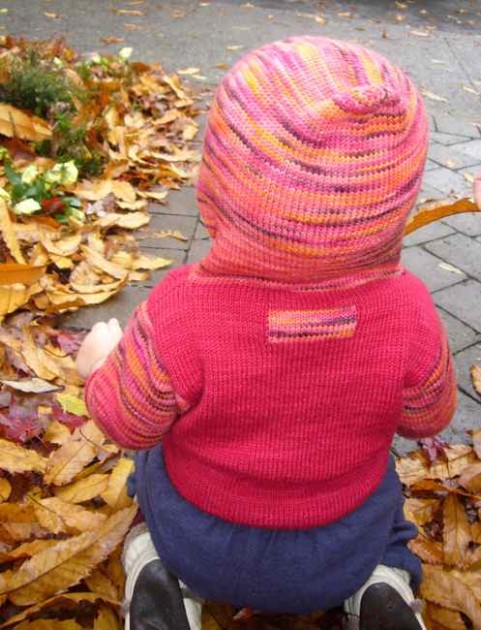 Ruby hoodie, Size 0-6 months, knit in Koigu KPPPM 621 2 skeins and Koigu KPM 2120 Â 2 skeins.