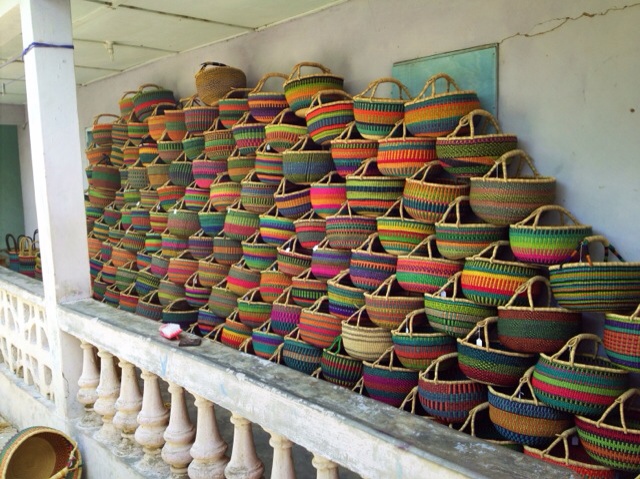 Baba Tree baskets represent the perfect marriage of beauty and utility. We love seeing these baskets cheerfully scattered around our house filled with various knitting projects. For a trip to the park with the kids we just grab the appropriate basket, throw in water bottles and a few snacks, and we're set for the afternoon. For shopping we find the oval baskets work best. We're always amazed at the amount of food that can be packed in an oval and we've never had a handle break or a bottom give out. People at the checkout lines are always commenting on the lovely baskets and we smile in agreement. We're happy to not need
plastic or paper bags (reduce, reuse) and carring these strong, well balanced baskets into the house loaded with groceries is a breeze. If a basket ever were to deteriorate (hasn't happened yet), straw construction makes it completely compostible (recycle!).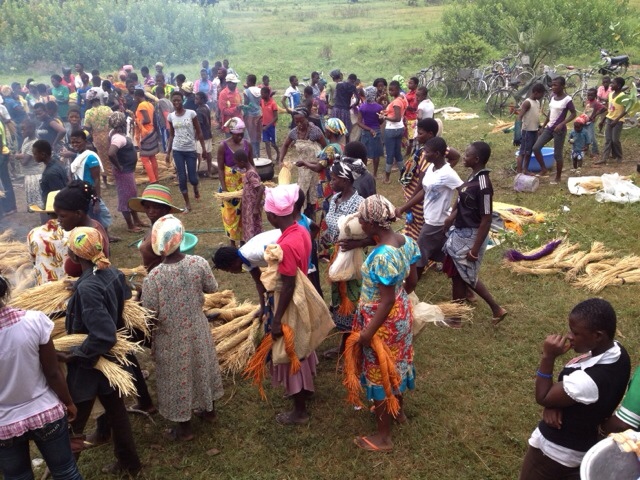 Here's a picture of the Bolgatanga artisans gathering at the Baba Tree compound to dye straw for basket weaving. Our friend Gregory of Baba Tree tells us that changing weather patterns in Ghana this year have caused very poor crop yields and the villagers are depending on basketry for income. We'd like to help. So here's a gentle nudge to all our knitting friends--stop by the shop and check out our abundant supply of baskets. The more we sell, the more we can buy, and the wealth is spread across the globe.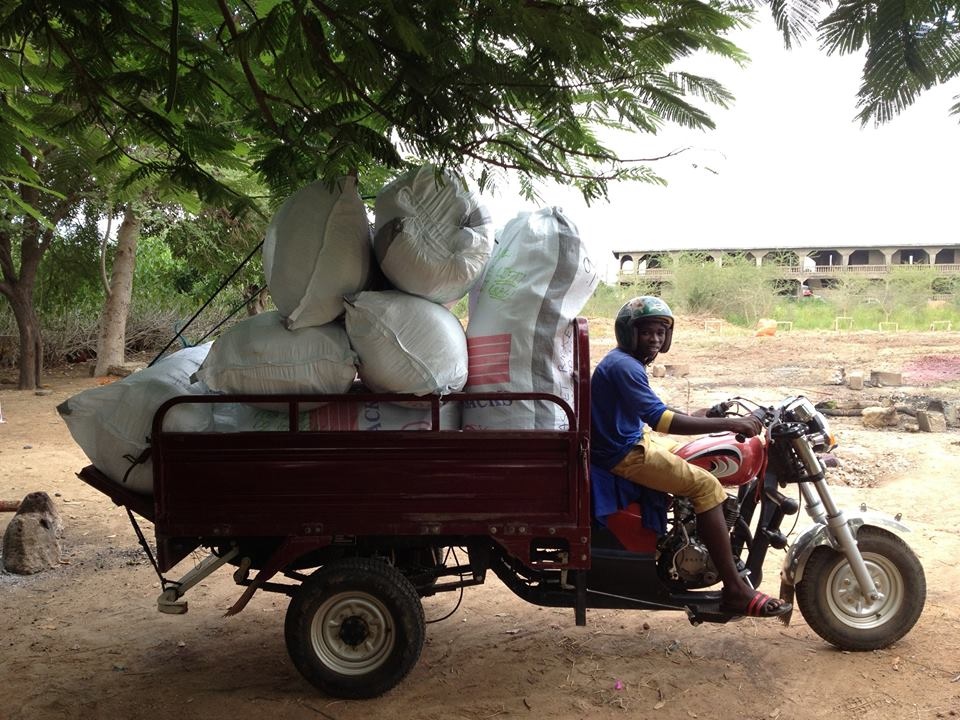 Finished baskets traveling to Ghana Post for shipping. One of these sacks might be en route to Vancouver!
---