Jamie, Venessa and Melissa are progressing on their Paper Dolls sweaters. Â Here's Jamie's version (she's been on vacation, so she's had lots of knitting time!) . . .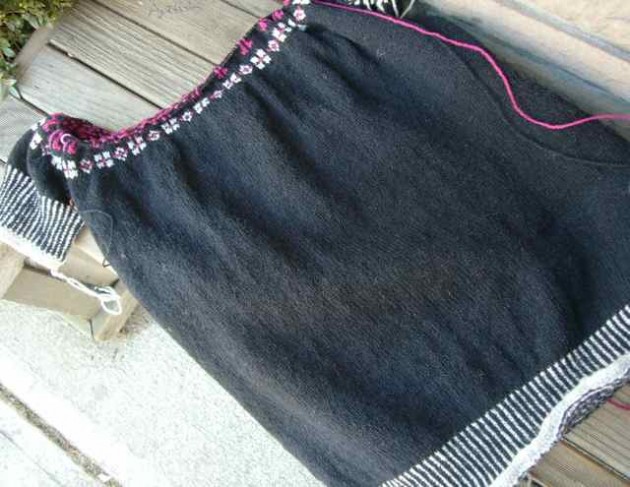 Kate Davies' Paper Dolls in Harrisville Shetland.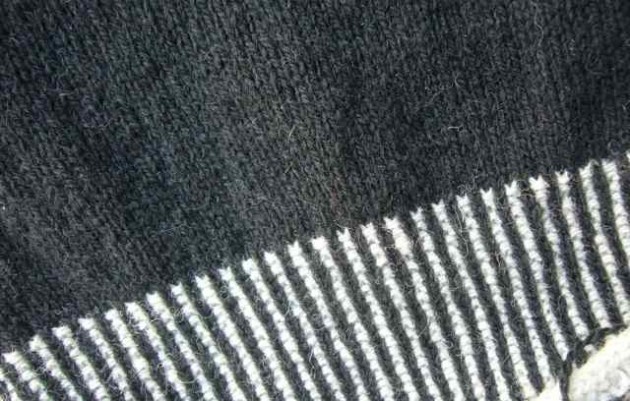 Corrugated rib detail. Here's Venessa's Paper Dolls . . .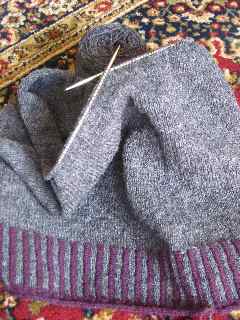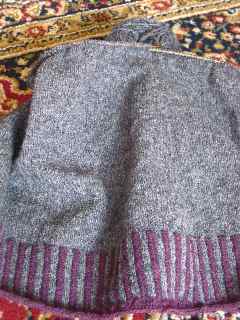 We're so in love with the Shetland, we've ordered 4 more shades, bringing our palette to 30 colours! Â I'm still knitting the body of the Plum Frost Cardigan, lots of grey stocking stitch so nothing too exciting to photograph, but the excitement of fair isle (and then steeking) will be coming up soon. Â We'll keep you posted . . .
---