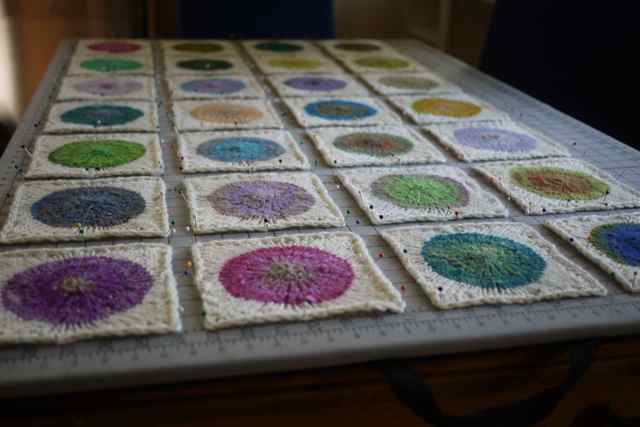 We're knitting this blanket, planning for 7 squares in length and 5 squares in width.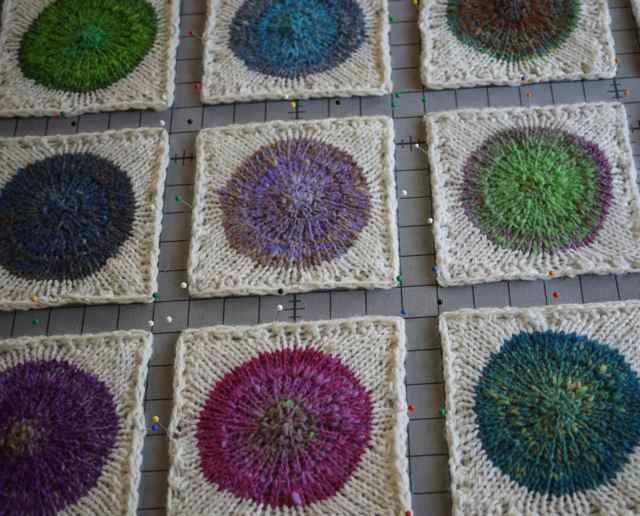 The Noro Kureyon centers are so  fun to knit and the colours so unexpected, it's hard to keep from grabbing another ball.  We've been getting 8 to 9 squares from each ball of Kureyon.  Border is the natural creamed-coloured Eco Wool.  See more details and follow our progress  here on the threebagsfull Ravelry Project page.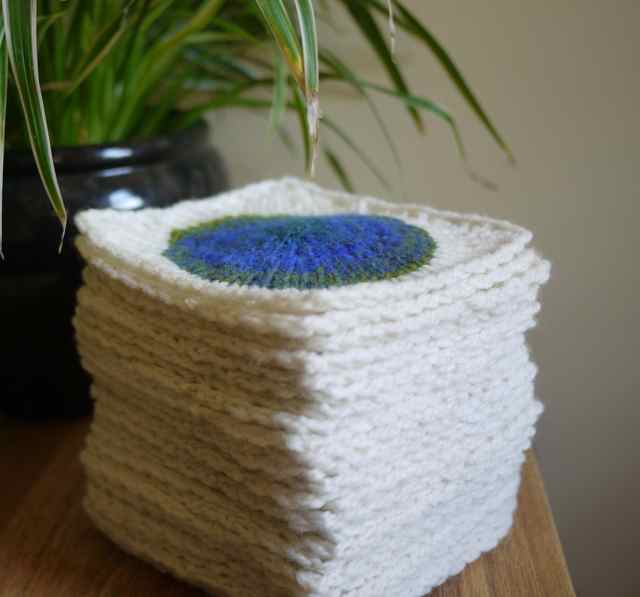 Ready to seam  . . .