Pompom Mag Issue 38 Arriving Soon
July 29, 2021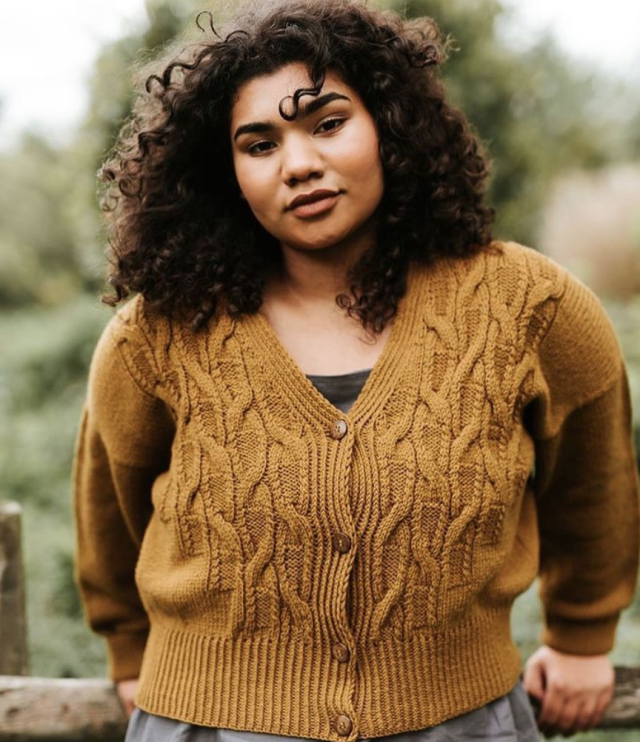 A beautiful sweater! Coming mid-August in Pompom Mag Issue 38.
Posted Withregram • Pompom Mag The perfect cable cardigan doesn't exi…
Oh yes it does! Today we're formally introducing Saknes, Issue 38's cover star by Zanete Knits, to the knitting world. 'Saknes' means roots in Latvian, Zante's mother tongue, and we love how the cables skimming the front of this cardigan look exactly like gnarled and wise roots sprawling across the surface of the soil!
Issue 38 is available to pre-order via the link in our bio!
[Photo: Araba leans back against a wooden fence in a woodland. She's wearing a grey linen dress with Saknes, shown here in mustard yellow yarn.]
---