A few months ago we showed you our plan for the Plum Frost Cardigan. Â Since then we've almost completed our fair isle sweater (and covered a wall with the beautiful heathered colours of Harrisville Shetland).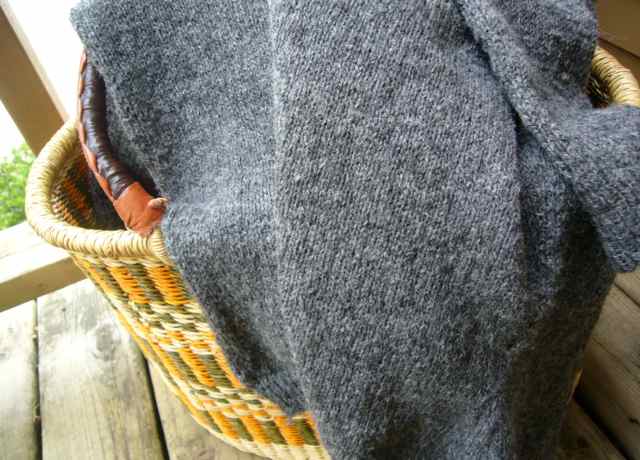 There was not much to post while knitting the body of the sweater--just rows and rows of peaceful grey stocking stitch . . .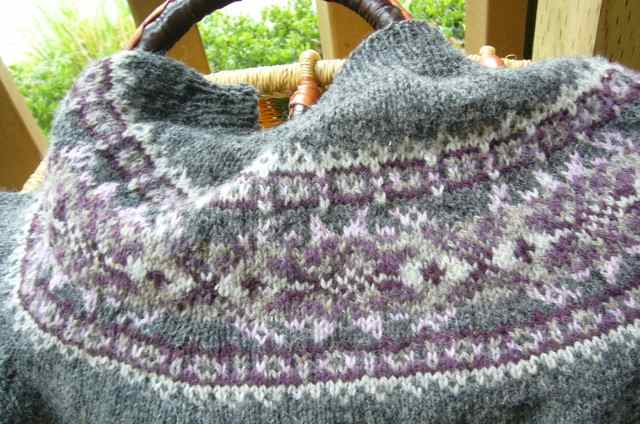 But over Easter the excitement began as we moved into the fair isle yoke--it was such fun working with a beautiful pattern and  a perfect yarn . . .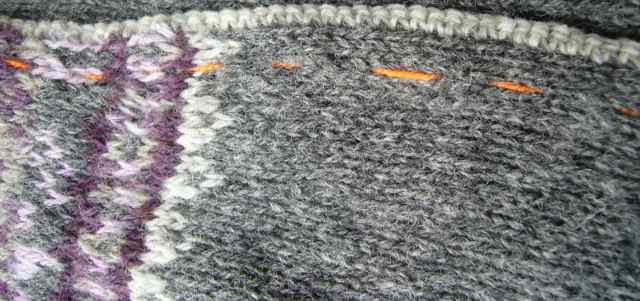 Yesterday we prepared and cut the steek  . . . turning a pullover into a cardigan!  (Pre-cutting twitpic here.)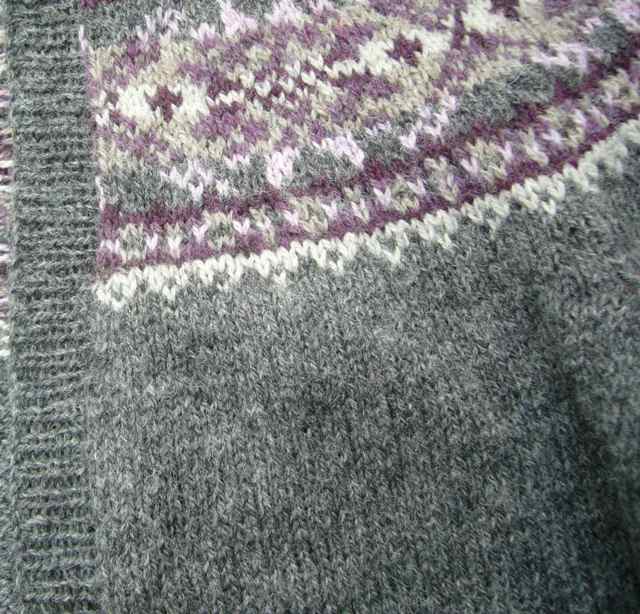 We were then ready to knit the button band and shop for buttons . . .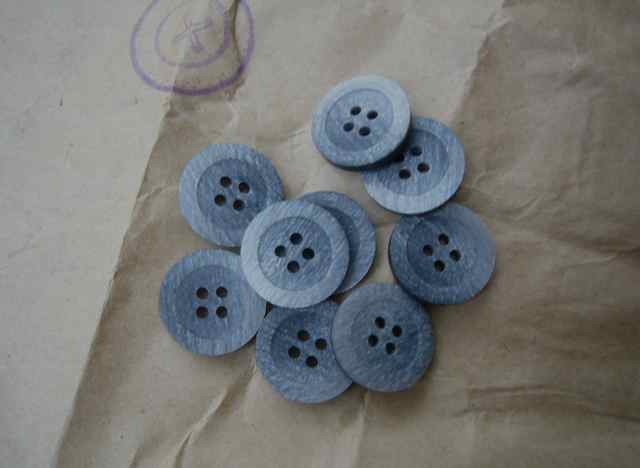 Simple grey buttons from Button Button in Gastown . . . Finished photos and knitting notes next week . . .
---