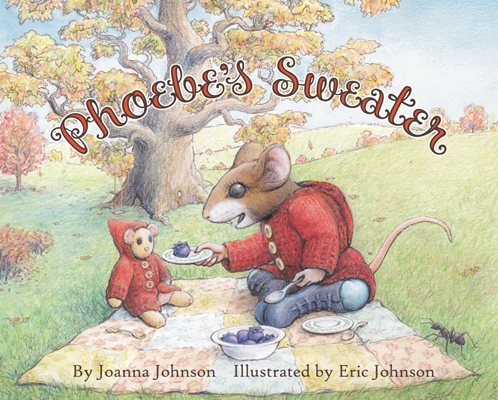 While Phoebe mouse plays outside and spends special times with her family, seasons change, a new baby arrives and Phoebe's mother knits her a cozy red sweater. Â This lovely children's book, written by knitter/author Joanna Johnson and beautifully illustrated by Eric Johnson, offers a surprise ending--the book includes both a knitted mouseling doll pattern with doll-sized dress and sweater and a child-size (2T-6T) sweater pattern!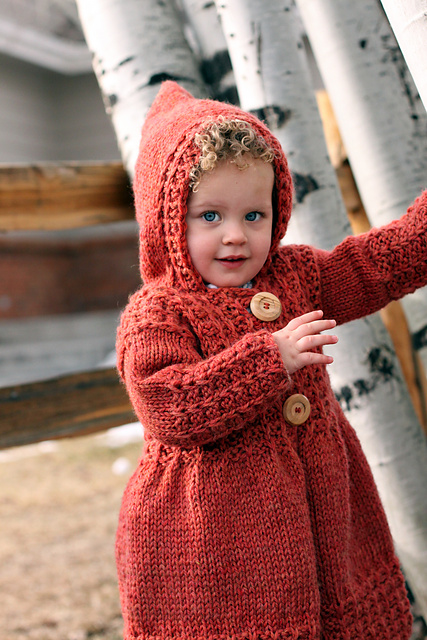 Here's the child-size version.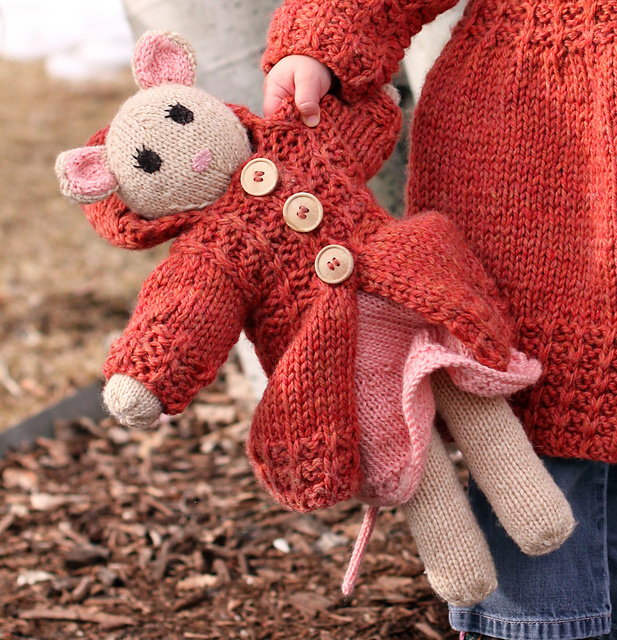 And here's the stuffed toy mouse that Phoebe carries throughout the story. Stop by and pick up a copy of this delightful book (reviewed here) for your favorite wee one. Â Then, of course, you'll want to knit the ensemble to go with it!
---