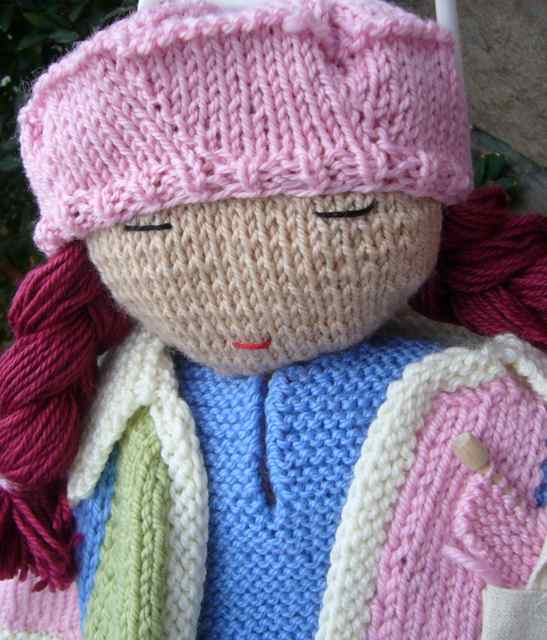 Melissa knit a doll for the shop and we love her.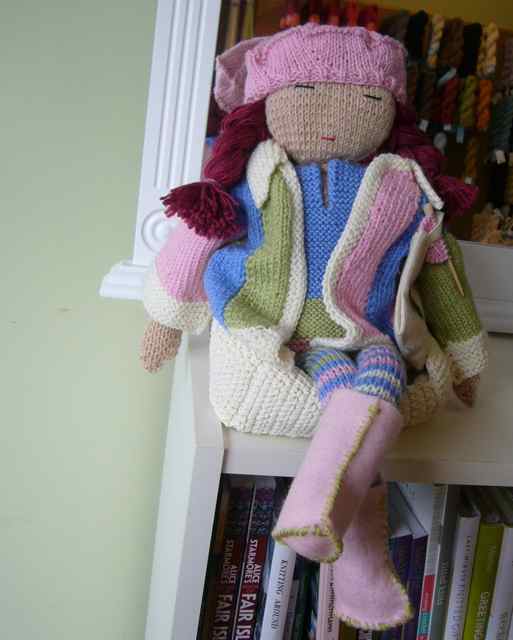 She's perched on our book shelf by the front door . . .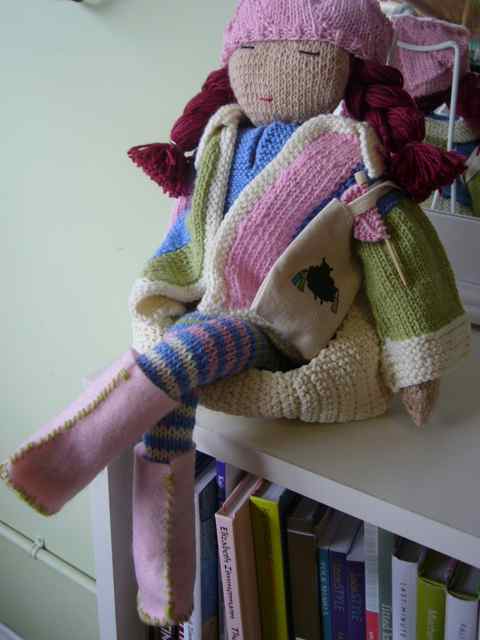 . . . where she can knit and watch the comings and goings of the store. Â She even has a TBF Shopping Bag! Â She's based on a doll kit pattern by AK Traditions and was knit using Louet Gems Merino Sport Weight yarn. Â No name yet, but we're thinking . . .
---