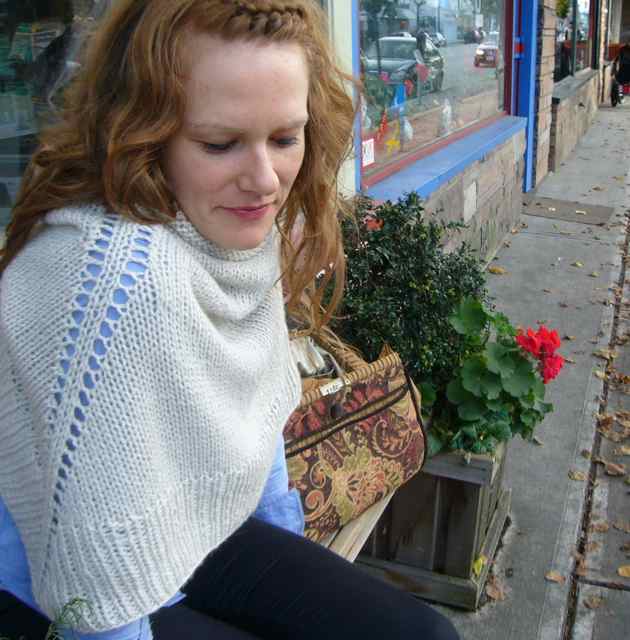 Our friend S stopped by today and agreed to model the newly completed Caponcho, knit in the deliciously soft Americo Baby Llama.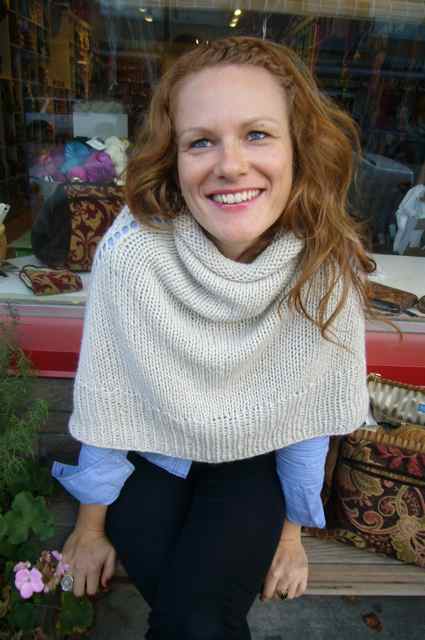 Style this versatile coverup as a cape  with eyelets at the sides . . .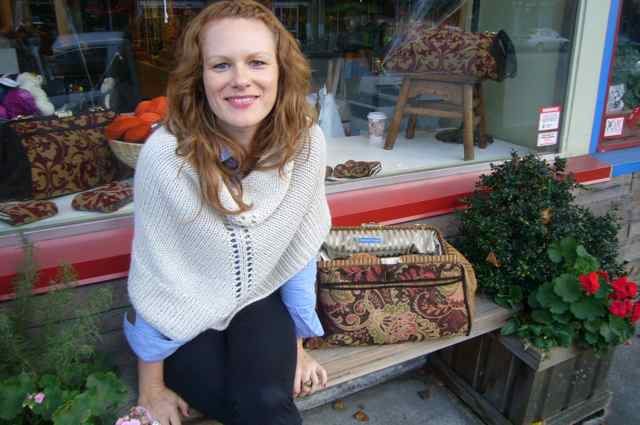 . . . or as a poncho with points in front and back.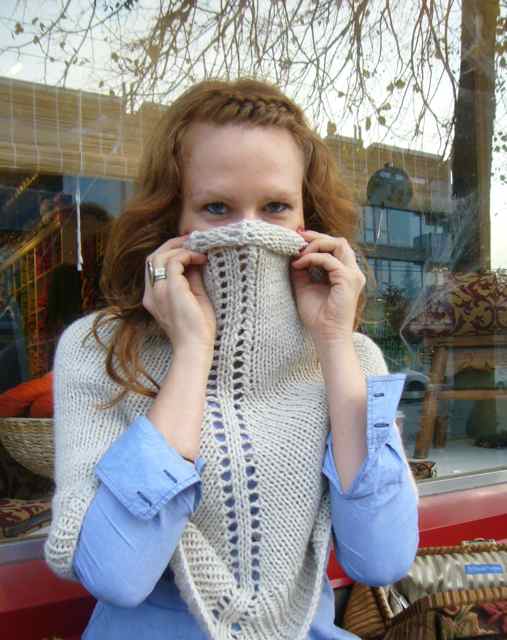 The generous cowl neck drapes softly around the neck and could be knit even longer for a head covering. Pattern: Â Rosa's Caponcho Yarn: Â Americo Baby Dehaired Llama, 3 skeins, yarn held double throughout Needles: Â Addi Turbo 8 mm and 7 mm circulars Modifications here on Ravelry.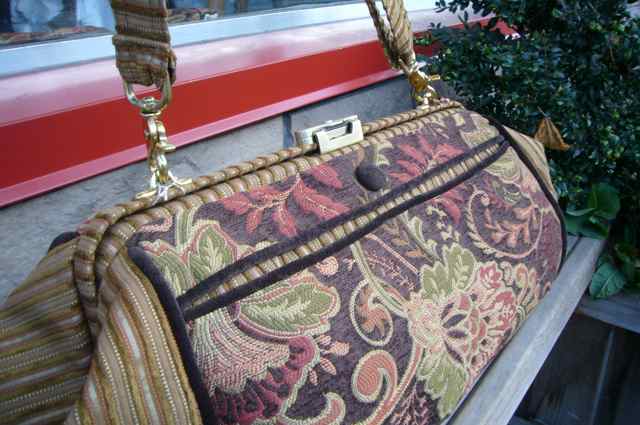 S's bag is the Offhand Design Zhivago in the vintage fabric colourway "Practically Perfect"--utilitarian elegance in the perfect knitting accessory.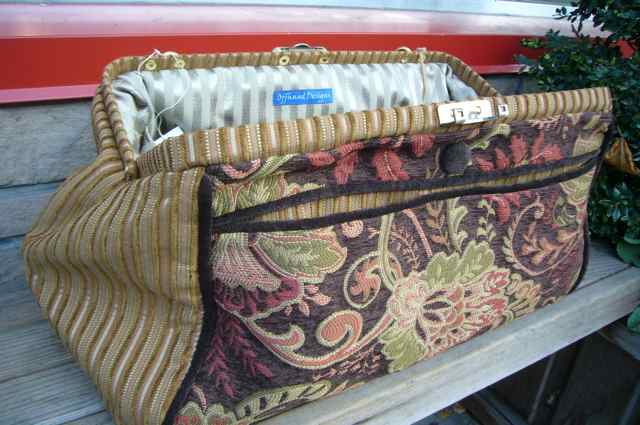 Zhivago's inside is just as beautiful as outside . . . she's filled with pockets for organized knitting and the hex hinge makes for easy access. Â Stop by and check out our other colourways. Â Special orders welcome!
---