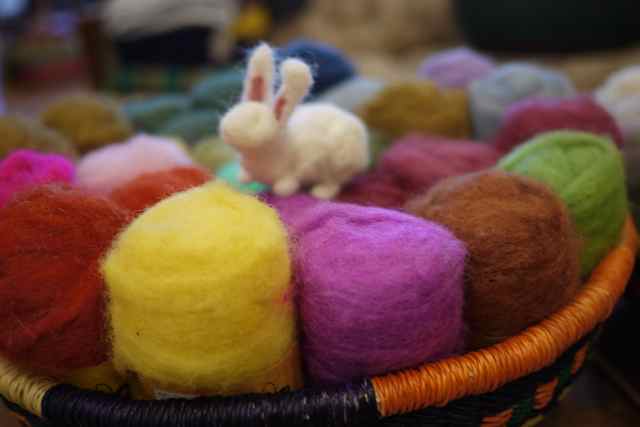 Explore the creative possibilities of "sculpting" and "painting" with wool in our two-session Needle Felting workshop led by Pearl Chow.  In the first session you'll discover the magic of sculptural needle felting, making simple shapes using easily mastered techniques.  In the following session you will learn to "draw" with wool and/or complete projects already started. Have fun creating woolly objects or embellishing plain knits to take them to a new level.  Needle felting is addictive! Christa was happy to try out our new Bhedawol and felting tools.  Here's a little photo essay for her felted bunny . . .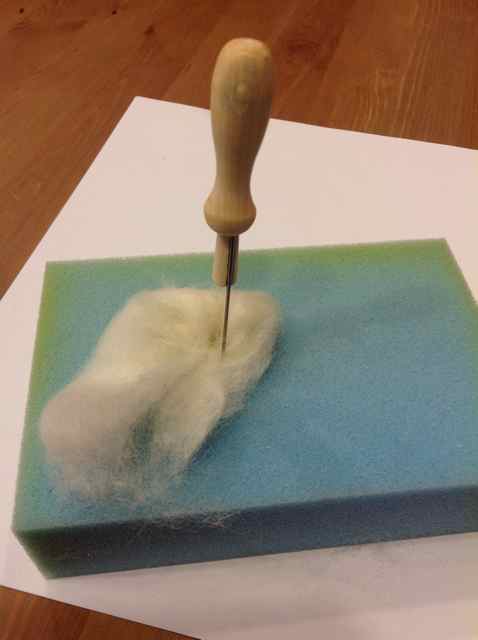 Christa started the felting process using a tuft of natural cream coloured Bhedawol, single needle with holder and foam felting pad.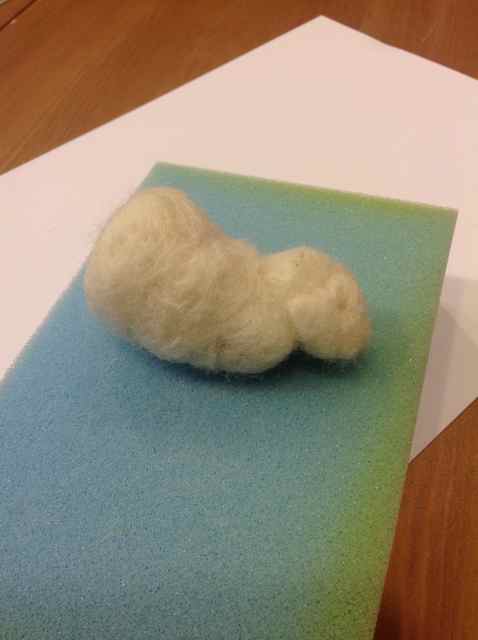 Head and body are beginning to form . . .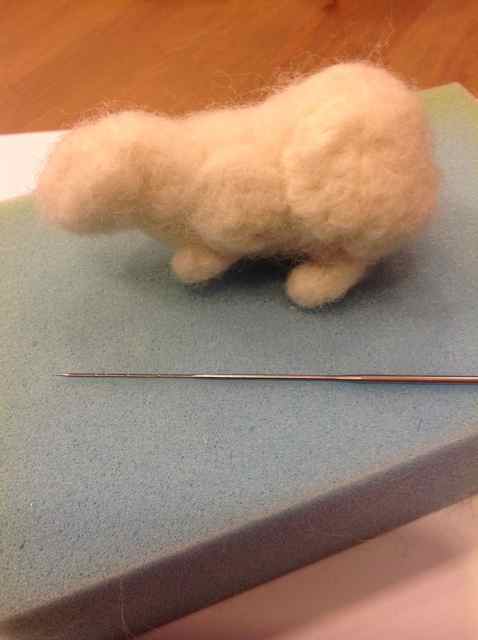 More shaping, but bunny still needs ears!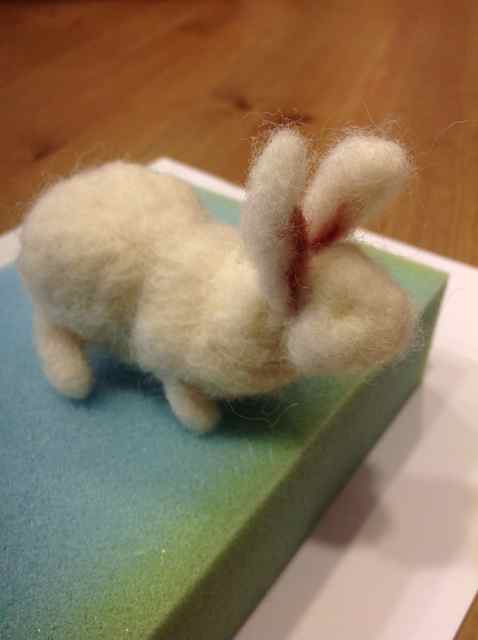 A bit of pink and bunny will be complete.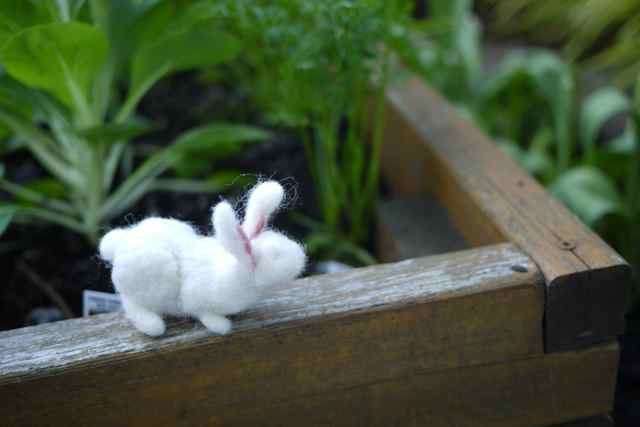 Finished and ready for a nibble in the garden . . .
---