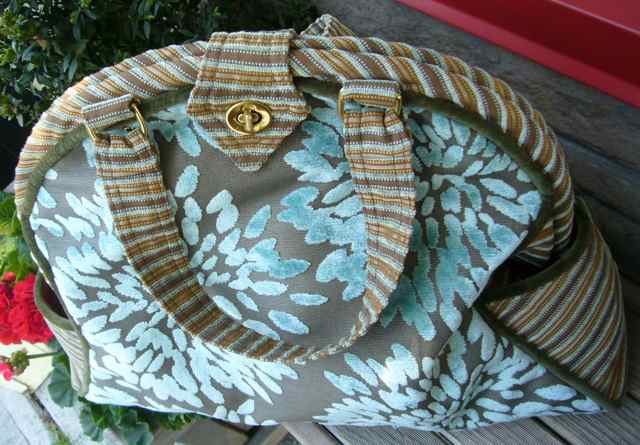 Meet my new knitting bag--Gatsby. Â She's big and beautiful, very Mary Poppins-ish, so she'll hold lots of projects plus all the accessories a crafter would ever need, easily accessible at a moment's notice 'cause . . .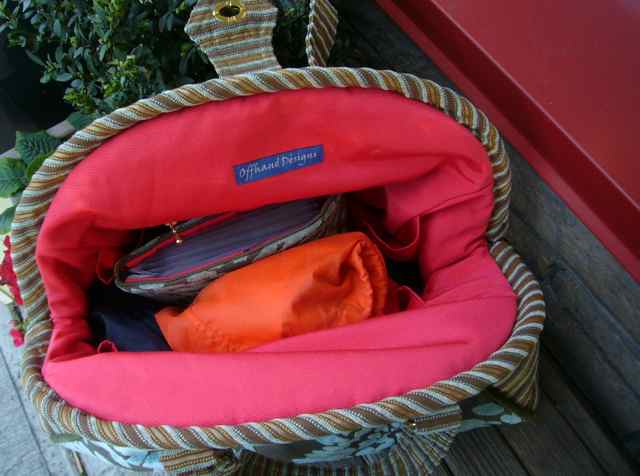 . . . she opens effortlessly with a hex hinge--everything inside can be easily seen.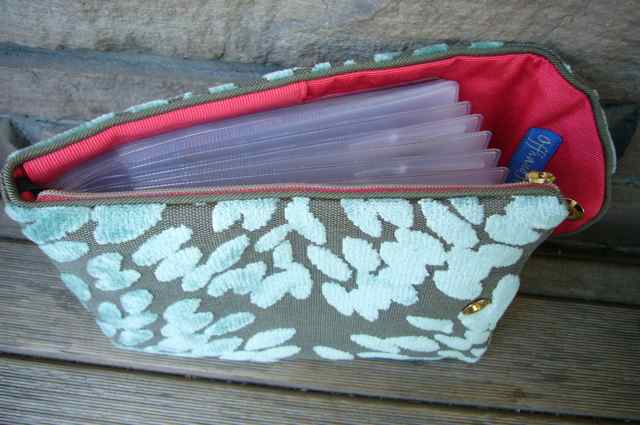 She can be accessorized with an assortment of matching clutches.  Pictured is our circular needle case in the vintage  fabric, "Plaza".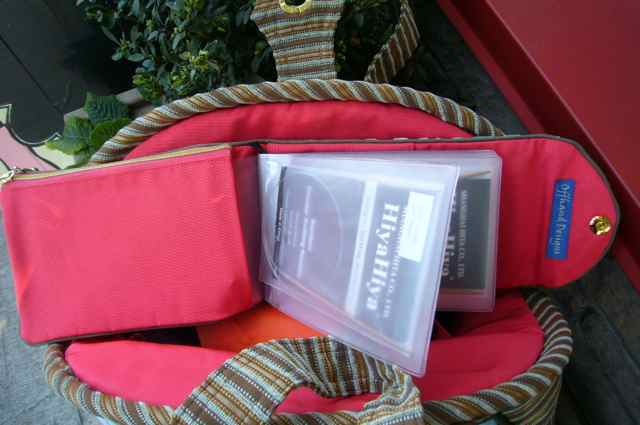 Gatsby measures 16" H x 21" W x 8"D and has plenty of pockets, inside and out. And perhaps best of all is her bright coral red lining. Stop by and see our selection of Gatsby Bags and accessory Clutches in colourways Plaza, Astoria, Carlotta, Madeleine and Palace.  View the entire line of Offhand Design knitting bags here.
---