Yes, we've joined Mystery Stole 3 (check out yesterday's posting for details) and knit our gauge swatch. We're happy with the look of the blocked lace but we haven't decided yet about beads—we'll keep you posted once we've made our choice. Here are the "before and after" pictures . . .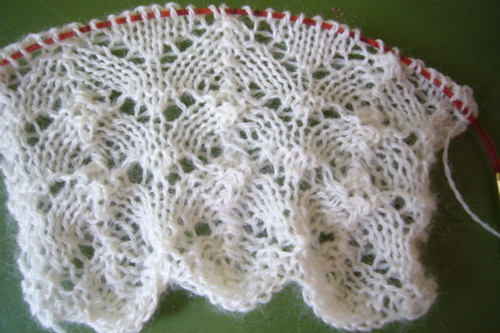 Ah, lovely crumpled lace! Yarn: Zephyr Wool-Silk in White (50% merino wool/50% tussah silk, 630 yds/ball). We'll be using 2 balls for this stole. Needles: Addi Turbo Lace, 60cm, 3.0mm.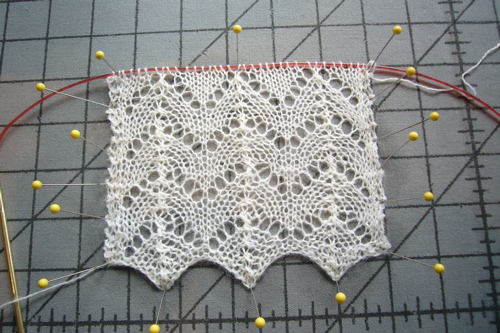 Magical transformation after blocking
Sign up here if you're interested—the first clue will be posted tomorrow and the group closes to new members on July 6. Happy Knitting!
---