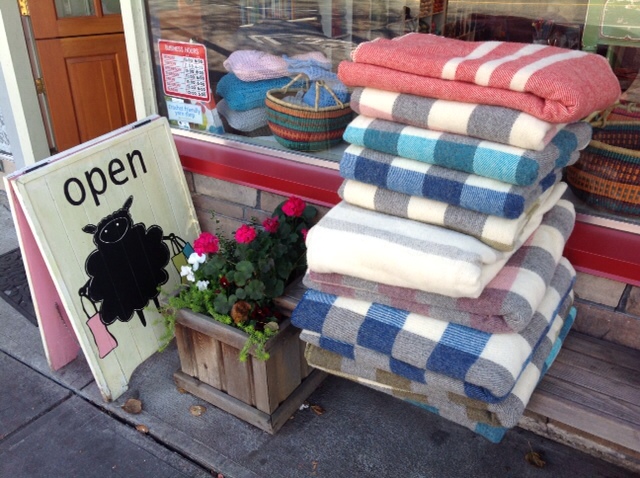 We have a beautiful selection of 100% wool blankets from MacAusland's Woolen Mill on PEI. Supporting sheep farmers in the Atlantic region, the mill has been producing these cozy blankets since 1932.
The bright red blanket on the top of the stack is the only Twin in this shipment (60"x90" for $185) and the remainder are Throws (52"x76" for $130) or Doubles (72"x90" for $185-195). We have found that a Double will cover the top of a Queen size bed with a small amount of overhang on three sides.
Choose from classic stripes of undyed sheep colours or bright combinations of natural and dyed checks in red, blue, teal, and gorgeous olive!
The label recommends washing in cool to warm water then laying flat to dry. Christa has also thrown hers through the dryer, and now has a fuzzier blanket with rippled edges that still works perfectly to chase away the chills!
Please drop by to see our selection - due to limited stock, blankets cannot be put on hold.
---