The weather was lovely this weekend and we were able to get a few pictures of the children wearing the Green Sweater.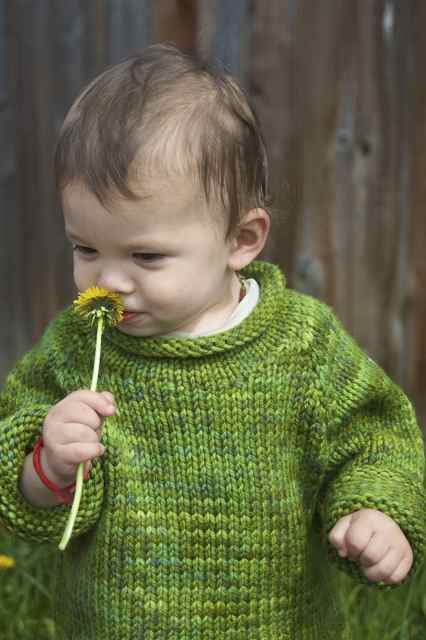 On  The Boy (17 months), the sweater required a quick roll-up of the sleeves, the fit was roomy, tunic-like  and very cute.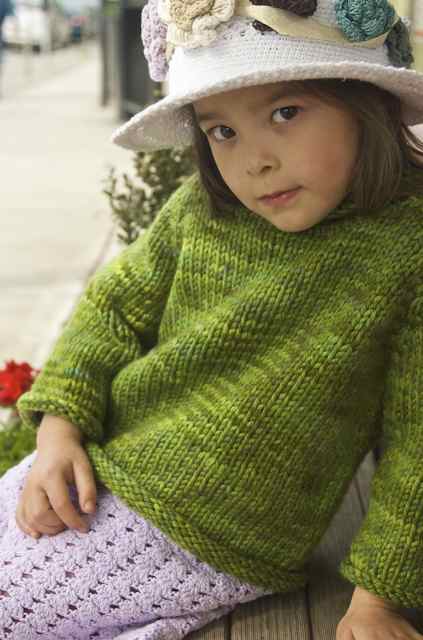 Same sweater on The Girl (4 years)--the sleeves were a bit short but otherwise the fit was perfect. Â So don't be afraid to knit kids sweaters nice and long in the sleeves and torso, and they'll be wearing them for 2 to 3 years!
---