Mini Accessory Pouches
December 22, 2019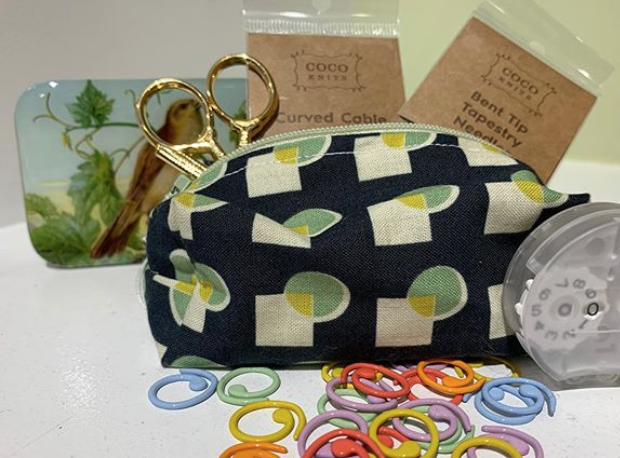 Did you know that the Firefly Notes Large Tins fit perfectly in the bottom of our Mini Accessory Pouches. And look at all the other things you can stuff into this handy little organizer:
Large Tin filled with stitch markers and Stitch Stoppers
Bent Tip Tapestry Needles
Curved Cable Needles
Knitting Row Counter
Embroidery Scissors
And perhaps more . . .
---