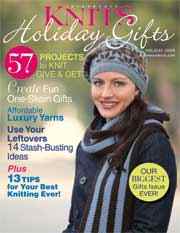 Interweave Holiday Gifts has arrived and it's full of interesting projects. Â Two men's sweaters, for a start! Â Fun hats, socks, mitts. Â Lots of fair isle. Â Ripple is a lovely Kidsilk Haze cardigan. Â Go here for a preview. Â We wanted to dive into a project yesterday when the magazine arrived, so Christa spent a few hours knitting the Little Entrelac Bags.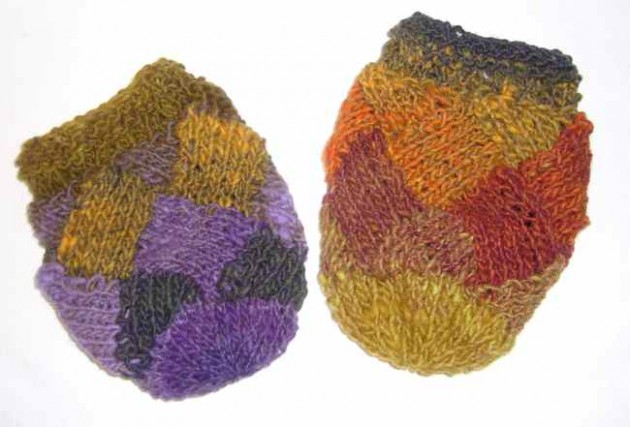 One-half ball Noro Kureyon per bag--shown here before felting.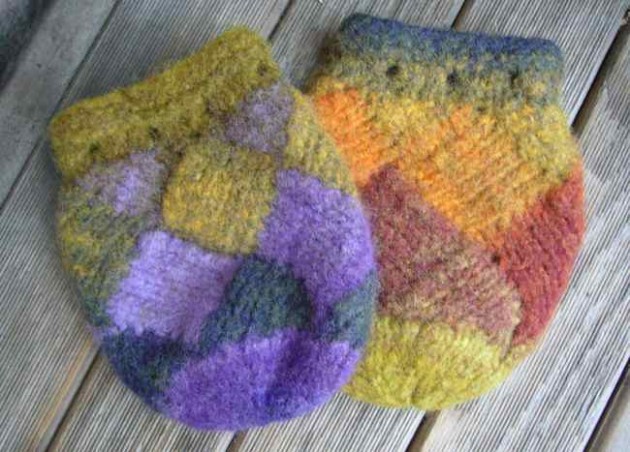 After felting. Â We're thinking jam jars should be the perfect size for shaping and flattening the bottoms (they look like little mitts now).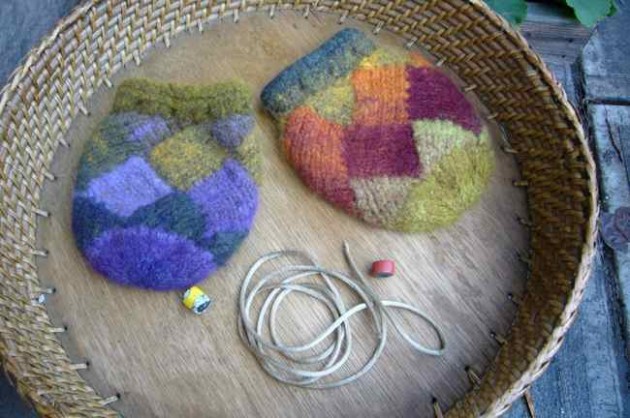 We found beads and silk cording at Bead Freaks . . .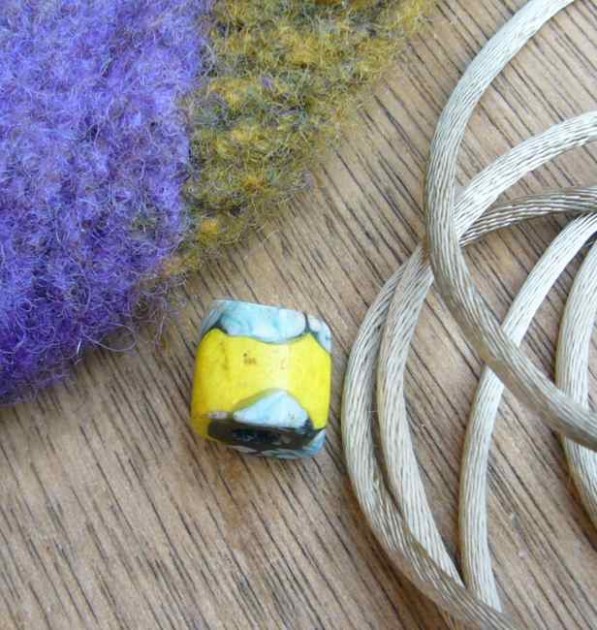 One yellow bead . . .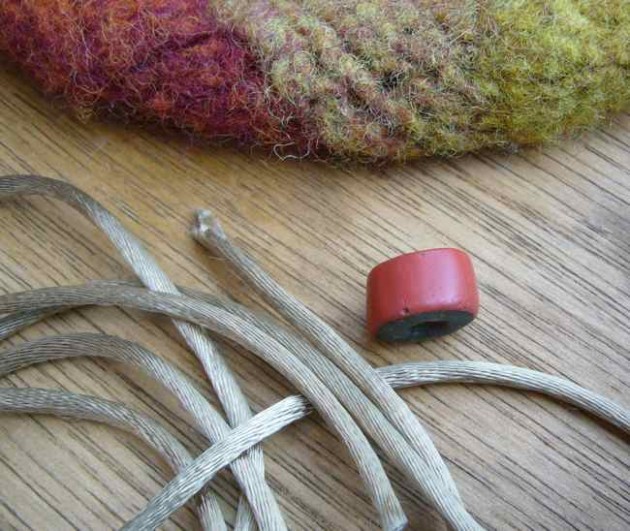 One red bead . . . Finished photos coming soon.
---