It's hard to think about cool autumn days when summer weather has just begun. Â But knitters are always planning ahead . . .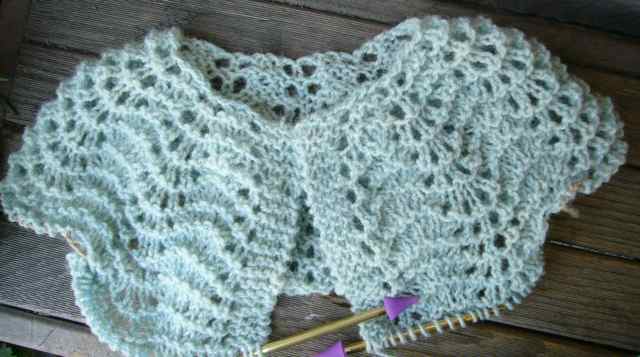 so we've started Liesl, a lacey little sweater that will be perfect for cool summer evenings or everyday wear in fall and winter. Â In the beginning Liesl was going to be a cropped bolero . . .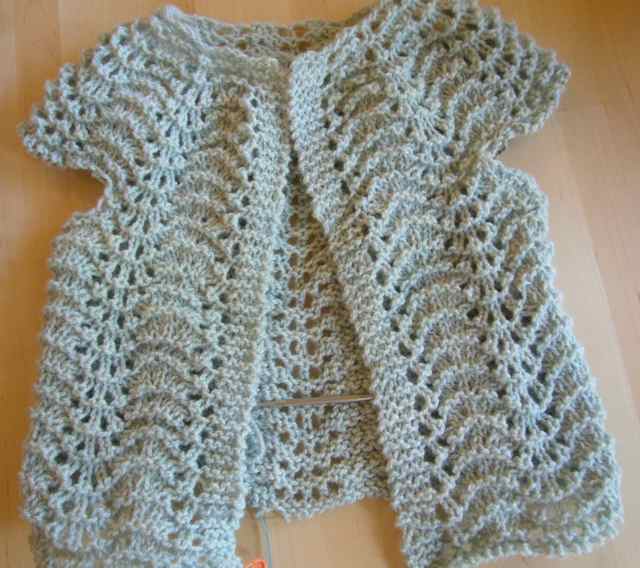 then she grew to short sweater length, and now we're thinking full length. Â The lace pattern is simple and just flies off the needles, so we should be finished soon. Â Three-quarter length sleeves, three pearly buttons--can't wait.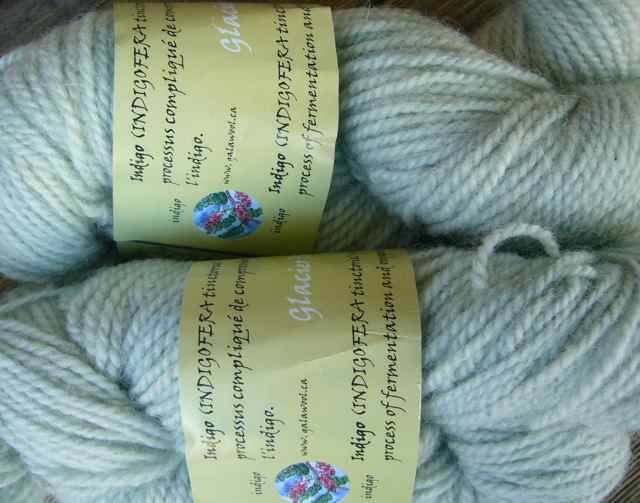 We're knitting with Gala Wool in the hand-dyed light indigo colour "Glacial".