Wondering about gifts for knitters? Here's the 10 Best Gifts List we posted last week. Or consider a Gift Certificate or Knitting or Crocheting Class .
And just a reminder about our Holiday Hours: we will be closing at 3pm on December 24, reopening with regular hours on Jan 2. Don't miss our "Belated Boxing Day Sale" on Saturday, Jan 5, 2008!
Happy Holidays to all from Three Bags Full!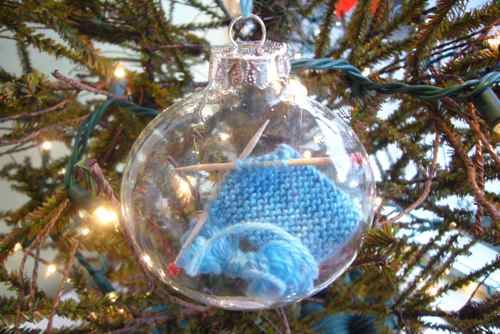 Thanks Dotty for the great ornament!
---